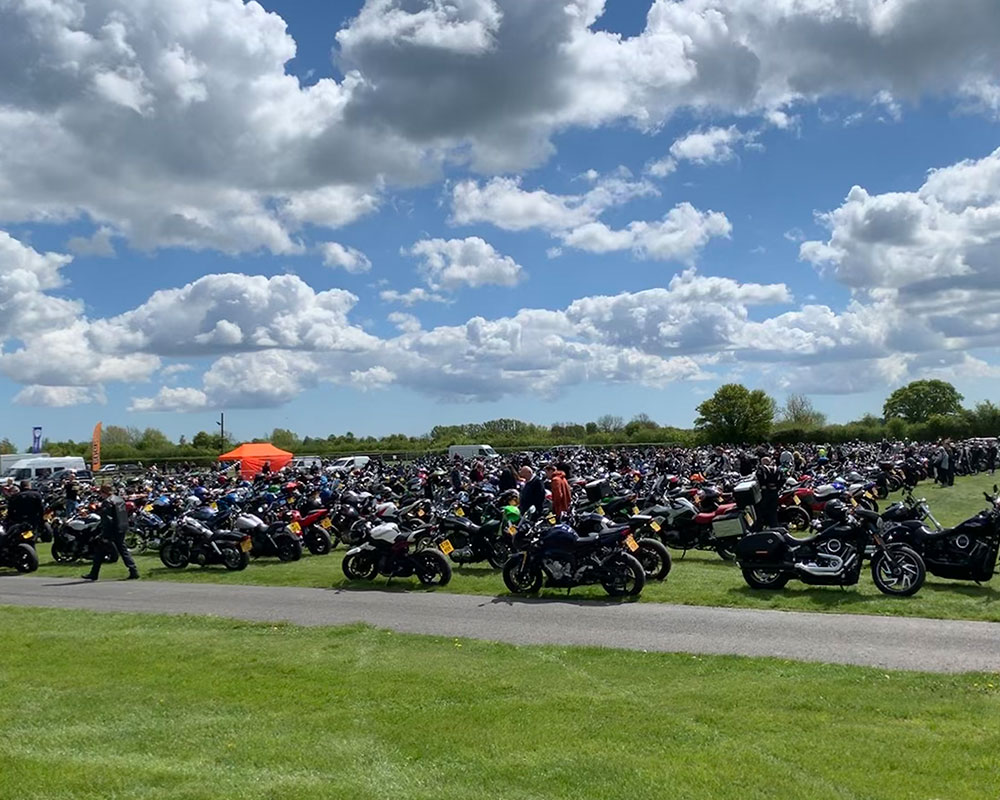 STONHAM BARNS BIKE NIGHTS
Every Thursday Evening starting on 3 September
5pm to 9.30pm
TICKET PRICE
FREE ENTRY
EVENT DESCRIPTION
Calling all Bikers!
New to Stonham Barns Park every Thursday we are hosting Bike Night Evenings. Everyone is welcome from two wheels to quads and bring the family too.
All bikes will be parked on the showground where there will also be quality food and soft drinks, plus a licensed bar and more.
If you don't own a bike but would like to come along and join in the evening, car drivers are welcome but will need to park in the car park.
Enter our bike of the month competition. All you need to do is send your pictures to our facebook page (Stonham Barns Bike Nights) to be in with a chance to win an award.
There will be strict Covid 19 social distance rules in place please abide by them. The bar will be open but unfortunately you are not allowed to sit in and drink and there will be a one-way system in place so you can go in and buy drinks and then consume them outside. Track and trace will be in operation. The toilets on site will be cleaned regularly and you will of course need your masks if you visit the on-site shops.
Everyone from Stonham Barns Bike Night will welcome you and we hope you all have a great evening, stay safe and enjoy.
Please arrive and depart quietly so not to disturb our holiday residents and neighbours. Thank you.