Deck the Halls … It's Potted Christmas Tree Time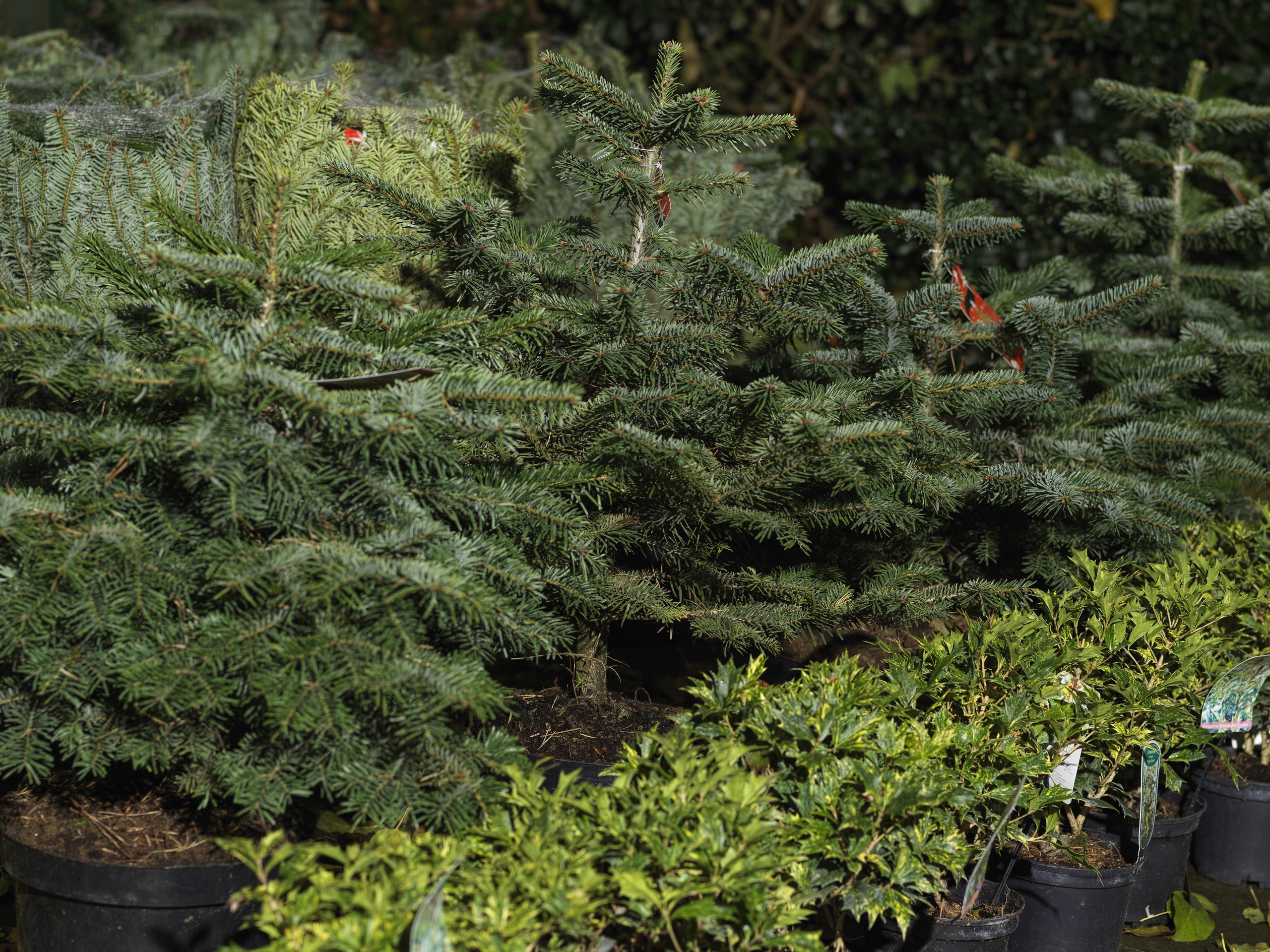 Earth-Friendly Pot Grown Christmas Trees and Holly Bushes are now available
 Stonham Barns Park Garden Centre is now selling pot grown Christmas Trees and Holly bushes for a more sustainable Christmas this year.
The specialist garden centre, at one of Suffolk's premier leisure, retail and holiday parks, is selling Nordmann Fir (abies normanniana) trees and holly which are supplied in containers to make them more planet-friendly.  UK-grown varieties such as Blue Spruce or Nordmann have a lower carbon footprint than some alternatives and so are ideal for those who want to make less of an impact on the environment.
The trees are around three feet in height.  Explains Garden Centre Owner, Ken Lungley: 'This is really the best way to buy your Christmas tree.  It makes perfect sense.  They bring a truly Christmas feel to any home and – once Christmas is done – you can put yourtree in the garden in its pot and the following year bring it back into the house to decorate it again. '
'Our trees will be on sale until Christmas Eve.  We hope that people will stop in and pick one up along with other festive decorations available from the many retail outlets here at Stonham Barns Park.  We are feeling festive this year and hope we will continue to have the support of the local community as we try to make more products than ever available locally – and with easy and free parking.'
The Stonham Barns Park Garden Centre sells plant pots, plants, flowers, shrubs, trees, garden decoration, ornaments and planters.  It has a range of giant-scale Tuscan Pots that create centrepieces for any garden or outside space.  It is also selling a specially designed garden bench range that is exclusive to the garden centre, called The Suffolk Bench.