Happy World Autism
Awareness Week 1-7 April
Autism is a lifelong disability which affects how
people communicate and interact with the world.
There are approximately 700,000 autistic
adults and children in the UK.
Get yourself involved by going on the National Autistic Society website CLICK HERE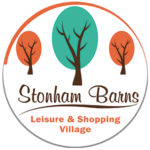 Welcome to Stonham Barns Blog, here you will find out more about whats happening here at our leisure & Retail Village.