💙The sew scrubs for Ipswich hospital has been successful in supplying enough scrubs for the present needs.💙 Our Manager Janice has been part of this group and managed to get 25 sets sewn in the short time span given. That's 75 metres of fabric and many cotton reels! 💙
Janice is very grateful for the donations from Stonham Barns Park and their customers who have provided the fabric for her to achieve the goal set.💙
Janice has been asked to sew masks for the nhs and will continue to do so using all the off cuts.
Hopefully we won't get another spike.. but Janice is ready to start sewing as needs arise. #sewing #madewithlove #nhsheroes #nhs #nhsThankYou #secretheroes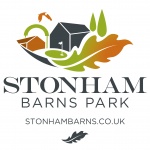 Welcome to Stonham Barns Blog, here you will find out more about whats happening here at our leisure & Retail Village.