Stonham Barns Park Joins NHS Celebration Day with Novelty Teapots and Toast to the Heroes

Stonham Barns Park Joins NHS Celebration Day with Novelty Teapots and Toast to the Heroes
Heritage and novelty teapot maker Carters of Suffolk – suppliers to famous global stores and venues – has helped with fundraising in the run up to the first NHS, Social Care and Frontline Workers' Celebration Day (5 July) and raised a glass to toast the heroes, on what will be an annual day of thanks and remembrance.
A tea-party took place at the newly expanded Teapot Pottery Tea Rooms on the day to mark the occasion.
Carters of Suffolk, based at Stonham Barns Park at Stonham Aspal, has produced high quality handmade British ceramics since 1978 bringing joy and happiness to people everywhere.  This was particularly true during the Covid-19 pandemic which saw teapot sales 'boom' as people spent more time at home, drinking more tea and starting teapot collections to style their interior home makeovers.
Three bespoke Carters of Suffolk teapots have been designed, produced and donated to support this worthy event organised by royal event pageant master Bruno Peek LVO OBE OPR. In addition, a collection of teapot figurines depicting members of the healthcare and emergency services sectors has been produced to commemorate the skilled and tireless work of these dedicated people, who worked throughout the time the virus swept the UK.  The teapots are available from www.cartersofsuffolk.com and by using the code 'NHS' each sale activates a donation.
The teapot figurines pay tribute to the work of doctors, nurses, police and firefighters.  A percentage of money from the sale of these collectable teapots is being passed onto two key charities, NHS Charities Together and the National Care Home Association, for the welfare of its workers.
Explains owner Mark Gillam, 'Life has changed for everyone this year, and we can confirm that people are paying more attention to some of the simpler pleasures of life like enjoying afternoon tea; and using beautiful ceramics to embellish their homes.'
'We look forward to a long and happy association with this event supplying hand-crafted teapots to mark the occasion and to bring recognition to those who went 'above and beyond' for which we are all eternally grateful.'
Said Stonham Barns Park Owner Alan Forward, 'We are delighted to be supporting the NHS, Social Care and Frontline Workers' Celebration Day and will be joining the nation's 1pm toast to these heroes with a 'tea party' at Carters of Suffolk 'Teapot Tearoom'. To the NHS, Social Care and Frontline Workers, we thank you from the bottom of our hearts.'
The first NHS, Social Care and Frontline Workers' Day will feature a series of events involving every aspect of society and raising money for two excellent causes – NHS Charities Together, which supports 250 hospitals and their charitable trusts, and the National Care Association, representing 1.6 million workers caring for some of society's frailest citizens. The events will include a two-minute silence at 11.00am for those workers who died during the pandemic followed by a lunchtime toast, street and village garden parties and an afternoon tea to celebrate the work of those who worked throughout the most challenging months.  Captain Sir Thomas Moore will also be remembered for his heroic fundraising spirit.
The Carters of Suffolk Teapot Pottery is the world's best-known UK manufacturer specialising in making novel and creatively designed teapots for over 40 years. The manufacturing processes, highly dependent on skilled labour, have changed little since the 18th century.  Each teapot takes about a week to produce. The teapots are made in small quantities to make them highly collectable. The gold details are produced using real gold and the silver colouring is 'platinum'.   The pottery's most popular teapot designs include, Classic Book Collections, the Aga Range, the Baking Range, Figurines, the Animal range and the Classic Car and Locomotive Collections.
Carters of Suffolk supplies department stores, museums, gift shops and tearooms around the UK and Europe, and online retailers including Wayfair and Etsy.
Recent worldwide orders have come in from the Walt Disney World Resort's Epcot Theme Park in Orlando, Florida.  The theme park has a range of the classic British made decorative teapots in its prestige gift shops.
For more information or a free 32-page catalogue of the handmade, novelty teapots, call 01728 860475, or visit Carters of Suffolk at Stonham Barns Park www.cartersofsuffolk.com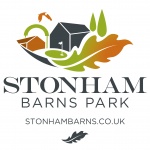 Welcome to Stonham Barns Blog, here you will find out more about whats happening here at our leisure & Retail Village.