CELEBRATE THE DARK AGES WITH THE SAXONS AND VIKINGS
INVADING hoards of Dark Ages tribes have called on the modern day Suffolk population to join them in celebrating the crafts, traditions, wars and superstitions of the era at the county's first Saxon and Viking Festival.
A Dark Ages fashion show, torchlit parade and ceremonial boat burning, pitched battles and cooking demonstrations will be just some of the attractions on offer at the show at Stonham Barns on 20 October.
The festival will offer visitors the chance to get up close and personal with bloodthirsty warriors and experience a taste of what life was like in Dark Ages East Anglia, closing with a ceremonial torchlight procession and Viking boat burning.
The boat burning ceremony is a re-creation of a Viking ceremony where the body of a wealthy and powerful individual or chieftan would be burned in his boat in the belief that they would get closer to Valhalla, the enormous hall in Norse mythology where  some of those who died in battle would end up.
Event organiser, David Bracey said: 'This action packed festival will offer people the chance to see what life was really like in Britain in the 5th to 9th century.
We are thrilled to have Dark Age re-enactment groups from all over the country joining us for the day to show off their exciting living history skills, crafts and fighting demonstrations, before an epic final battle between the invading Vikings and the settled Saxons!'
Standing shoulder to shoulder in the shield wall will be the re-enactment groups  Wuffa, The Dragonshields, Ormsguard, Herigeas Hundas, the Wolves of Midguard and Oden's Aett.
Bloodorn from the Stowmarket area will be demonstrating Viking Eastern style fighting with an exciting tournament.
 Saxons Ealderfader will also be providing living history and The Suffolk Owl Sanctuary will be  doing a hawk display.
Gates open at 11am and the event will finish at 8pm at the Stonham Barns Showground near Stowmarket on 20th October 2018.
Admission prices – adults, £6, concessions £5 and children age 4 – 15 £3 or a family ticket £15 (2 adults, 2 children) at Stonham Barns Showground, Pettaugh Road, Stonham Aspal, Near Stowmarket, Suffolk, IP14 6AT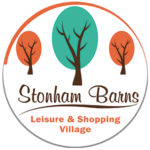 Welcome to Stonham Barns Blog, here you will find out more about whats happening here at our leisure & Retail Village.