Join us on Saturday 17th October when the Saxon and Viking Festival returns to Stonham Barns!
Saturday 17th October 2020
Gates open 12.00 noon. Event ends 8.00pm
TICKET PRICE
ADVANCED TICKETS OR TICKETS ON THE GATE
Adult £10.00
Concessions £8.00
Child/young person 4-15 years £5.00
Family Ticket (2 adults, 2 children) £25.00
EVENT DESCRIPTION
Come to Stonham Barns for this fantastic one-day event celebrating all things Viking and Saxon.
There will be over 15 different re-enactment groups from around the country which will descend on the Stonham Barns Showground creating a living history camp made up solely of the Viking and Saxon period – What is referred to as The Dark Ages.
These different groups will give an insight into the way of life of Viking and Saxon culture. You will come across cooking, weaving, leathercraft, woodwork, blacksmithing, herbalists, Saga story-telling and rune reading. Visitors will be able to try some 'have a go sessions' such as archery and axe throwing. All handled under supervision by certified instructors.
Re-enactment displays and battles will take place in the show ring from 12.00pm-17.30pm finishing with a BIG BATTLE 17.30pm-18.15pm
The big outside finale of the day will take place at 18.30pm with a torchlight parade followed by the fantastic spectacle of a Viking Ceremonial Boat burning at 18.45pm.
In The Barn there will be activities taking place throughout the day including screenings of Hollywood Viking themed films, local interest Dark Age films, talks on weaving, way of life, demos and crafts, live folk music and children's activities including face painting and shield, sword and helmet making with cardboard.
The bar will be open from 12.00pm through to the event finish at 20.00pm. Refreshments, barbeque, hot food and drinks will be available throughout the day.
Come and Celebrate the Dark Ages at Stonham Barns!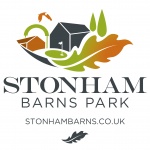 Welcome to Stonham Barns Blog, here you will find out more about whats happening here at our leisure & Retail Village.