Wow-what a busy few days in the press!!
All of us here at Stonham Barns Park is proud to have been able to release a poignant video to tie in with the VE Day 75th anniversary, which features performing the song made famous by Dame Vera Lynn.
Not only did we make it East Anglian Daily Times we also had a mention on BBC Look East where they also played our heartwarming video of We'll Meet Again, by country pop singer Breeze RedWine.
Read the EADT article by clicking on the link https://www.eadt.co.uk/business/we-ll-meet-again-video-part-of-business-celebrations-for-ve-day-1-6644418
If you missed the video you can watch it on our youtube channel https://bit.ly/2xKgUxD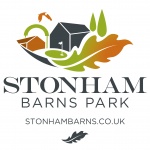 Welcome to Stonham Barns Blog, here you will find out more about whats happening here at our leisure & Retail Village.