Can you solve our Christmas Mystery?
Father Christmas was found dead at his grotto in the North Pole. We've got all of the case files, but can you solve the mystery inside our Christmas escape room? Opens 12th December 2019
Taking bookings now!
https://m.facebook.com/story.php?story_fbid=2685501818199824&id=2386658171417525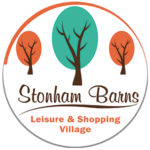 Welcome to Stonham Barns Blog, here you will find out more about whats happening here at our leisure & Retail Village.