We are so excited to have worked with Breeze Redwine to bring you some beautiful VE Day 75th Anniversary celebration videos. Here is one we released especially in time for Captain Tom's birthday – we are just putting some finishing touches to another one that we'll share with you all very soon! For now, enjoy 'We'll Meet Again'!
https://www.youtube.com/playlist?list=PLvJ7M2lbe5lG-wIy0L01sNjZJPz_SAc2q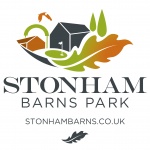 Welcome to Stonham Barns Blog, here you will find out more about whats happening here at our leisure & Retail Village.