Stonham Barns Park is pleased to release our special VE Day 75th Anniversary video we recorded back in February for a future event (now postponed) with our very own breeze Redwine.We are pleased to announce that Breeze joins forces with us; working with the local community is what we love doing and we are very proud to have been able to offer Breeze sponsorship to develop her singer songwriter career in Country Pop.
Not only can we no longer contain our excitement, but it is Captain Tom's 100th Birthday, a man who has inspired the Nation and we'd love to dedicate this to him. 🎈We salute you Captain (now honorary Colonel) Tom! 🎈
Releasing this video has been on the team's mind since it was recorded, but now seems more poignant than ever – performing "Well Meet Again".
Please share to your Social Media channels, we'd love to have Captain Tom watch the video.
Owner Alan Forward said "We are excited that during these difficult times for us all, we are able to bring our VE Day 75th Anniversary video, and I very much hope that everybody enjoys it. The team have worked incredibly hard in isolation to finish this in time for Captain Tom's Birthday. From me to him, Happy 100th Birthday Captain Tom Moore!'
It is also important to remember during these unprecedented times that we continue to remain at home. Stonham Barns Park is missing the hustle and bustle of events and continue to review on a weekly basis upcoming events and rest assured, as soon as we can safely open, we can't wait to welcome you back.
Breeze has worked tirelessly to bring us this wonderful vocal tribute video and we can't wait to get into recording and events with Breeze after lockdown.
You can find much more of Breeze's work on iTunes; we have loved listening to her during lockdown – put on whilst you're doing your daily chores, you'll soon be bopping and singing along to her own written lyrics. #CaptainTom #nhs #youtube #singtogether #wellmeetagain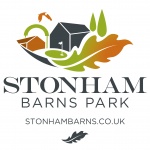 Welcome to Stonham Barns Blog, here you will find out more about whats happening here at our leisure & Retail Village.