Morning! Why not get involved and appear on next Saturdays show!
Join in the fun for our show!Record you & your family singing #bakepotato Song! Then send them into at entertainment@stonhambarns.co.uk😉learn it then sing along to an instrumental version
https://t.co/OtV97BacIs #COVID19 #theatre #Singalong #bakedpotatosong #JoinIn #Singalong
bakedpotato
https://www.facebook.com/203399459795074/posts/1923956694406000/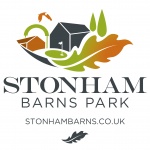 Welcome to Stonham Barns Blog, here you will find out more about whats happening here at our leisure & Retail Village.