Escape rooms have become hugely popular around the globe, and it is estimated there are now nearly 1,500 around the UK. The idea is that you find yourself trapped, with a group of friends, and have to solve some fiendish puzzles to free yourself.
Travel back in time as you and your group find yourself locked in Mary's Room. Mary is a fictional character who sadly passed away in the 1800's, however her ghostly spirit lives on inside her room.
Many strange things have been reported inside the room including people claiming to have witnessed the apparition of Mary herself.
Battle against the clock to complete her puzzles.
See if you and your friends can crack her codes and try your best to open her safes.
You and your friends will be taken into the room and see a short video, then you will have 30 minutes to escape Mary's grasp, if not you will find yourself trapped with her inside her room forever… May Mary's good mood be with you
Teams of up to four can take part. Players should be aged 12 or over, and children need to be accompanied by an adult.
Tickets are £10 per person or a team of 4 for £35
Open 7 days a week. Various times.
To book your slot call Stonham Events Office on 01449 711 111
https://www.facebook.com/theescapebarn/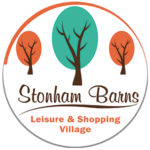 Welcome to Stonham Barns Blog, here you will find out more about whats happening here at our leisure & Retail Village.