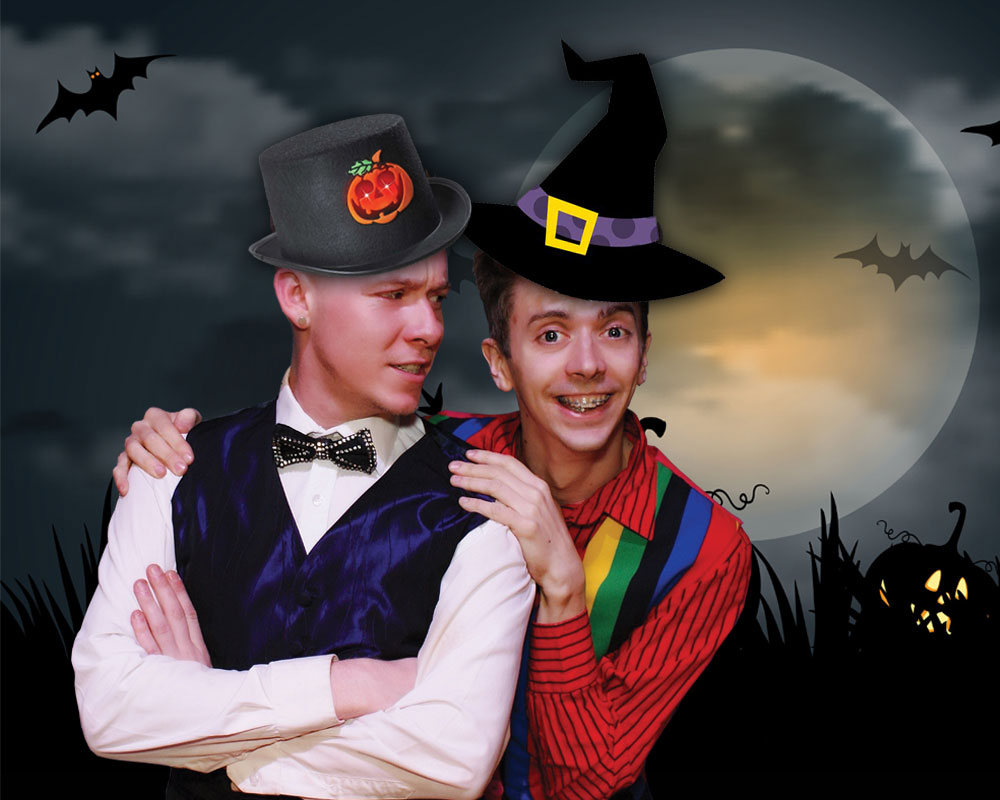 SPOOKY HALLOWEEN SHOW
ADVENTURES IN SPOOKY TOWERS!
During the Halloween Holiday
Tuesday 23rd to Thursday 25th October
2pm each day (90 minute performance with interval)
TICKET PRICE
Advanced Tickets or on the gate: Adults £10.00 Children £10.00
EVENT DESCRIPTION
Come and join Alex and Robbie as they check into the Spooky Towers Hotel and begin their new jobs as the hotel caretakers!
All is not as it seems and our hap-hazard duo get caught up in all kinds on spooky goings on.
Meet acrobatic skeletons, dancing zombies and much more as we take you on a creepy adventure featuring hilarious comedy, mind blowing illusions and sensational speciality acts all with a spooktacular theme! Will Alex and Robbie be able to scare away the ghosts? You will have to come and find out for yourselves .....
This is the perfect show for all the family! With a great pantomime atmosphere there is nothing too scary for the little ones but plenty to keep the older ones amused! Each performance will be 90 minutes long and held at 2pm during the Halloween Holidays.
Before and after the show there will be drinks and ice cream available. There will be refreshments in the Bistro and there will also be popcorn, candy floss and children's Halloween themed toys available.
We hope to see you there for this spine-tingling adventure!!!
BOOK YOUR ADVANCED TICKETS TODAY!!