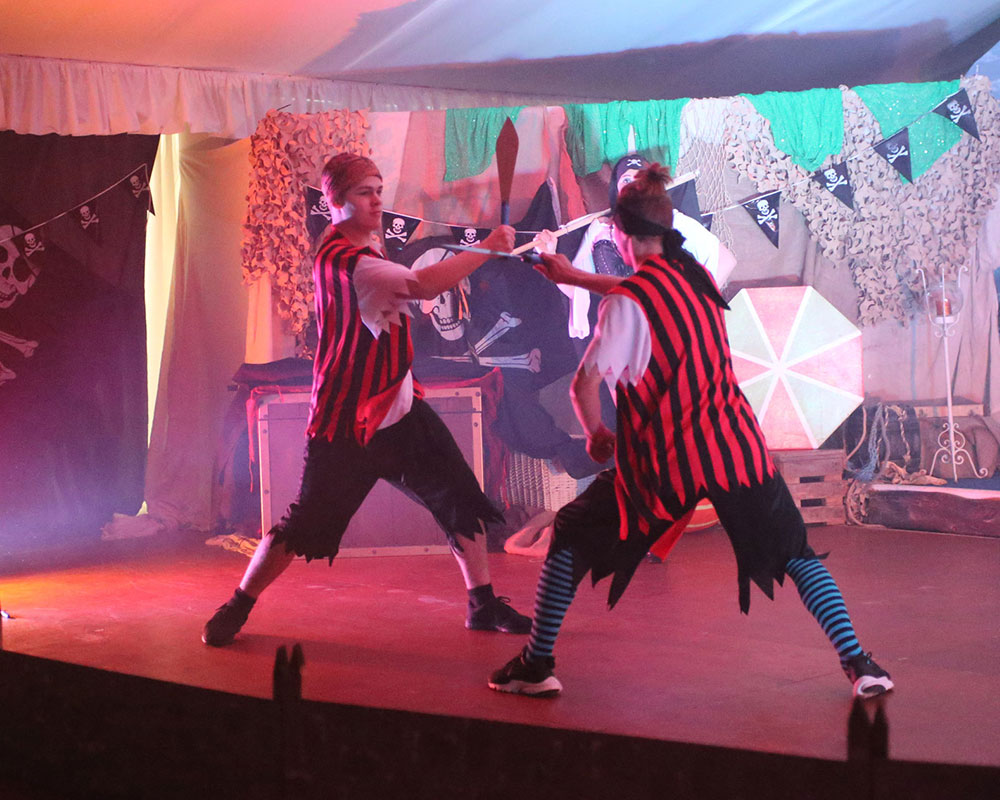 THE PIRATES ADVENTURES ON SPOOKY ISLAND
25th – 29th October 2021
2pm daily
TICKET PRICE
Advanced Tickets Available
Adults £12.00
Children £10.00
EVENT DESCRIPTION
Come and join Captain Robbie James and his crew of motley performing pirates as they board the black Pearl and set sail for Spooky Island!
Spooky Island is said to be the final destination of Captain Blackboots buried treasure and Robbie and his crew want your help in finding it!
Watch the action unfold as the pirates encounter numerous, hilarious problems along the way! With the island said to be haunted by ghosts and ghouls this is the perfect Halloween family show!
The show will hold a pantomime like feel and of course won't be too spooky for your little ones!