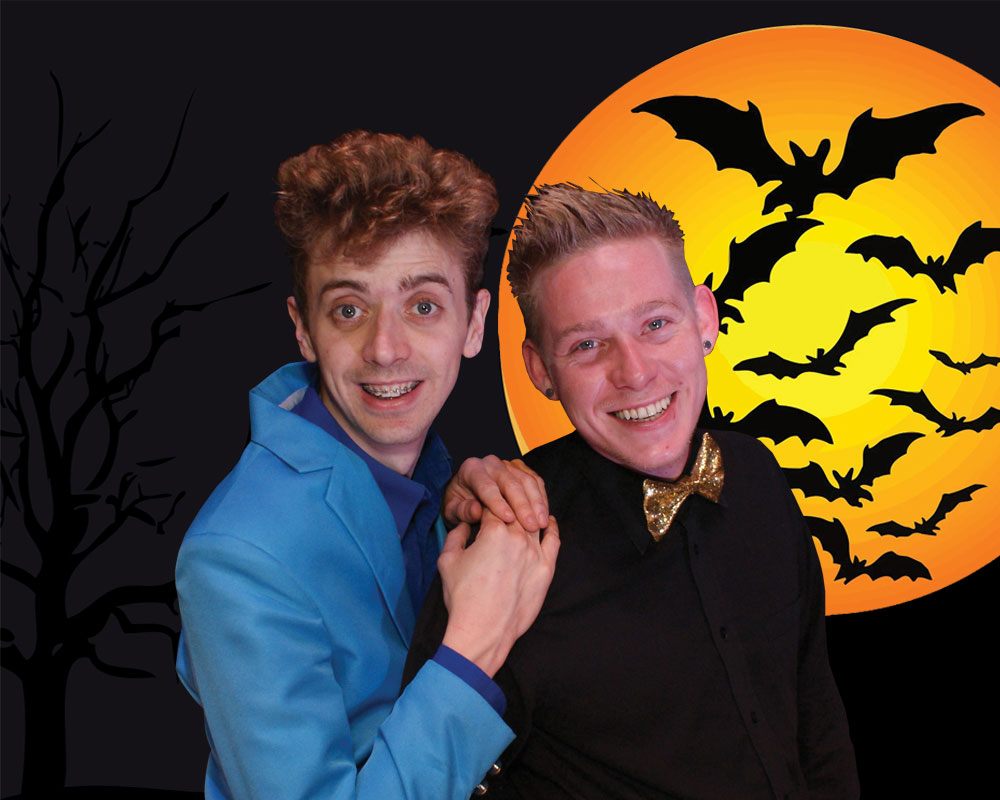 THE HALLOWEEN SPOOKTACULAR
'The Carnival of Screams'
Thursday 24th to Sunday 27th October 2019
2pm daily

TICKET PRICE
Advanced Tickets Available
From only £10 per person
EVENT DESCRIPTION
Following on from last year's massive sell out success the Halloween Spooktacular is back. Bigger and better than ever this show promises to be the perfect spooky treat to get you and your family in the Halloween mood!
Join Alex and Robbie as they stumble across Professor Von WinkleBottom's Carnival where all is not as it seems!
Meet acrobatic skeletons, dancing zombies and much more as we take you on a creepy adventure featuring hilarious comedy, mind blowing illusions and sensational speciality acts including wire walkers and dazzling aerial routines all with a spooktacular theme!
The show will also have a starring role for our lovely mascot Barnsley. The Professor is keen to get his hands on Barnsley to take part in his show! Will Alex and Robbie be able to save the day and release Barnsley back to join his friends or will the Professor take him forever?
This is the perfect show for all the family! With a great pantomime atmosphere there is nothing too scary for the little ones but plenty to keep the older ones amused!