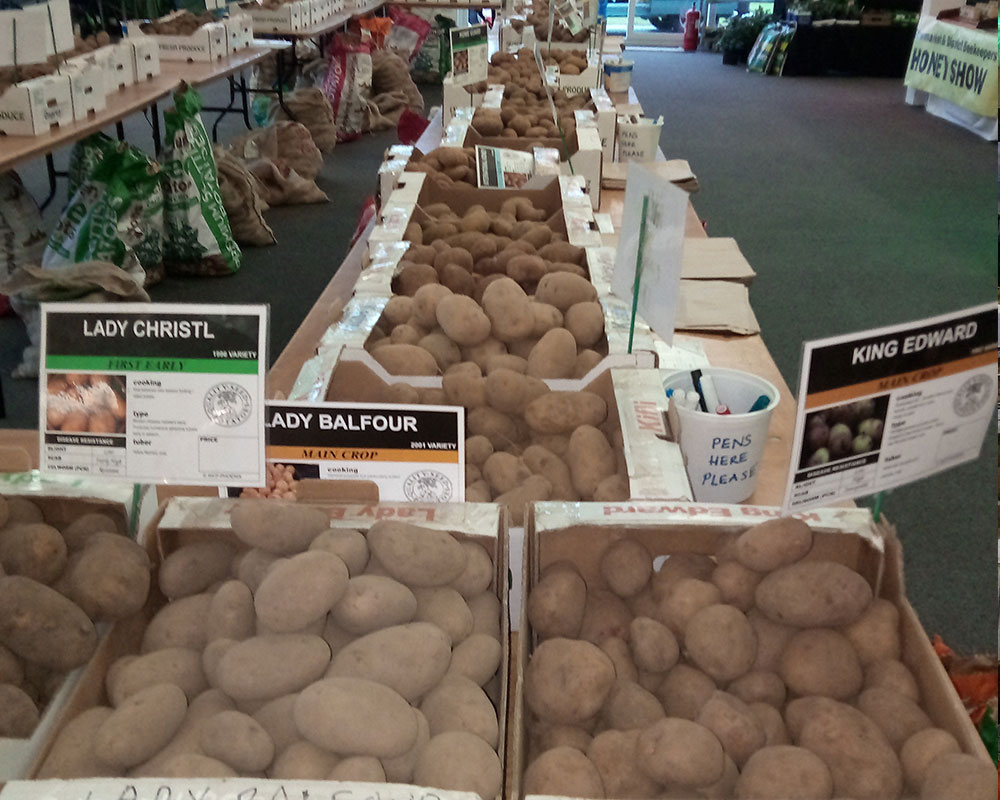 THE EAST ANGLIA POTATO DAY
Saturday 8th February 2020
9.30 am – 1.30pm
TICKET PRICE
Adult £1.50 at the door.
EVENT DESCRIPTION
The East Anglia Potato Day is an annual event that has been established since 1996. 2020 see's the event celebrate its 25th year.
It is one of the few events in the country dedicated to the humble potato, a mainstay of the British diet and very much part of our cultural heritage.
Organised and run entirely by volunteers from Norfolk Organic Group, Suffolk Organic Gardeners and Ipswich Organic Gardeners Group. the event attracts hundreds of people from all over East Anglia to sample local food and take part in activities like chip tasting and seed swaps.
This is a popular event with people queuing from as early as 8.30am – some to get their seed potatoes for the rest of the year.
In 2019 there was over 80+ varieties with approximately 25% of them produced organically.
Seed potatoes are sold per tuber at 18p each
Seed swap (bring seeds to swap)
TOOLS – REFRESHMENTS – SEED POTATOES – CHIP TASTING
For more information call Jill on 01206 570859 or go to www.eapd.btck.co.uk