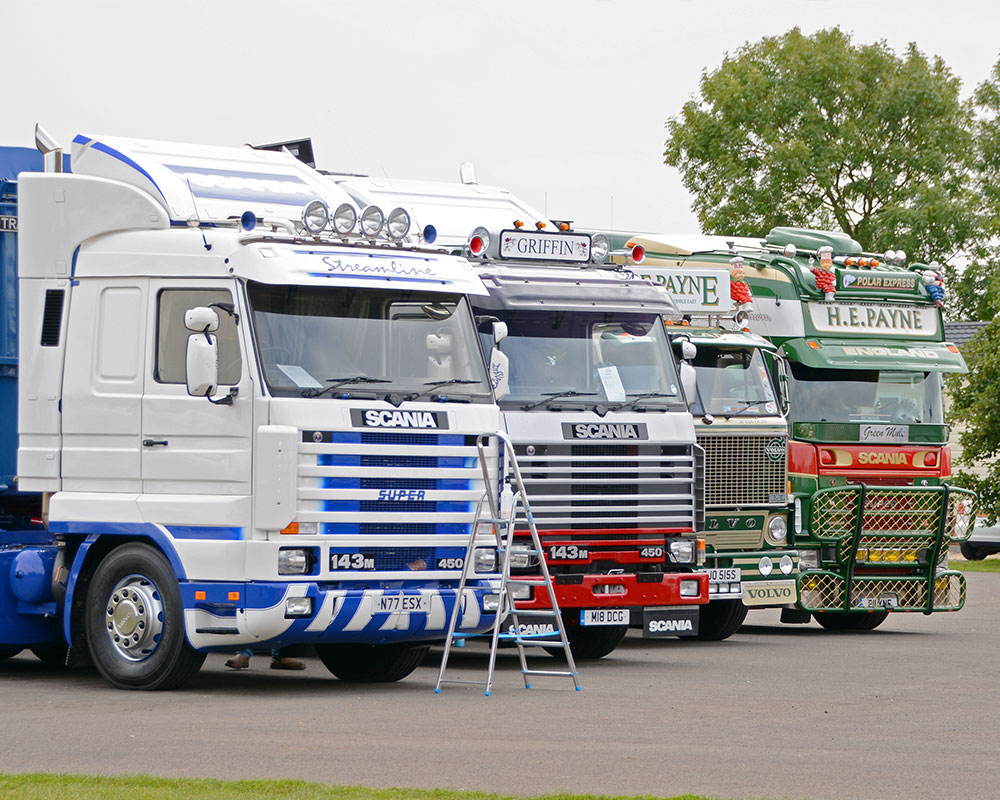 SWEDEFEST 2019
Saturday 21st & Sunday 22nd September
9am - Late Saturday (Truck arrival day).
9am - 4pm Sunday
TICKET PRICE
On the gate:
£7.50 for an adult's weekend pass.
Children under 16 free.
EVENT DESCRIPTION
Swedefest Truck Show is an annual event that is pleased to be back for its fourth year at the Mid Suffolk Showground at Stonham Aspal. This show is a 2 day show that celebrates just 2 marques Scania and Volvo. Last year was their best year to date with an astonishing 282 trucks, a great selection of Scania and Volvo trucks. Some trucks traveling hundreds of miles proving that no distance is too far!!
The Mid Suffolk Showground in Stonham Aspal is situated in a beautiful location with Swedefest occupying the entire showground area which is self-contained with well maintained, tended grass and no rough edges making it great for parking.
There are trade stands for you to browse, food available throughout the day, picnic tables, children's play zone, and disco Saturday night with the bar open in the Barn throughout the weekend.
If you like trucks, come along for a relaxed day surrounded by some of the best modern and classic trucks produced between 1971 and 2019. Have a walk around the trucks, meet the drivers, share their passion for the vehicles that deliver all the products and goods we take for granted on a daily basis. Also take a walk around and enjoy a family day out with everything that Stonham Barns has to offer including Shopping, Adventure golf, Teapot Pottery, Owl sanctuary and not forgetting the car boot on Sunday Morning.
As a spectator the showground has complete disabled wheelchair access and toilets. Dogs are welcome on site and at the show as long as they are kept on a leash and their owners clean up after them.
There are trophies to be won for each marque and class and also trophies shared across both marques.
Either way the show organiser's and all the drivers look forward to seeing you.
If you would like more information please contact Rob Billman on 07903 155898 or email [email protected] We have a website where you can enter a truck which is www.swedefest.org.uk And if you are interested in attending with a trade stand please email [email protected]