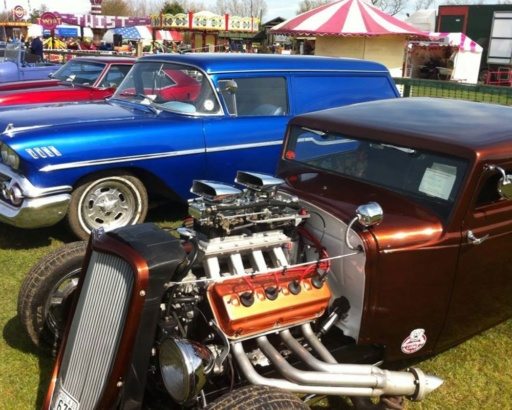 SPRING BREAK HOT ROD & CUSTOM CAR SHOW
Saturday 7th & Sunday 8th April 2018
TICKET PRICE
Friday arrival full weekend £24.00
Saturday / Sunday weekend £16.00
Saturday day only £8.00
Sunday day only £8.00
Under 16's FREE
EVENT DESCRIPTION
Join us for the weekend of Saturday 7th and Sunday 8th April 2018 for the Spring Break Hot Rod & Custom Car Show.
The event is an early season, blow off the cobwebs, laid back, friendly, take us as you find us kind of weekend. A gathering for everyone with an interest in Rods, Bikes, Yanks, 'Mid Century' and 'Kustom Kulture'.
Although the whole weekend is dedicated to all aspects of Vintage, Hot Rod and Kustom Kulture on Sunday the focus is on 50's and later. Cars and Bikes as late as 1973 are permitted in the main 'Spring Break' Show & Shine, and there is an additional Show & Shine competition for later vehicles of 'special interest'. This will include classes for later American cars, all Custom vehicles including later bikes. (Modern Harley's and other cruisers, Choppers, Bobbers etc.) in previous years the response to this show has been very positive so come along and enjoy.
There will also be many stalls and traders, auto jumblers, swap meeters and vintage/record stalls for you to wander around.
For more information contact [email protected]