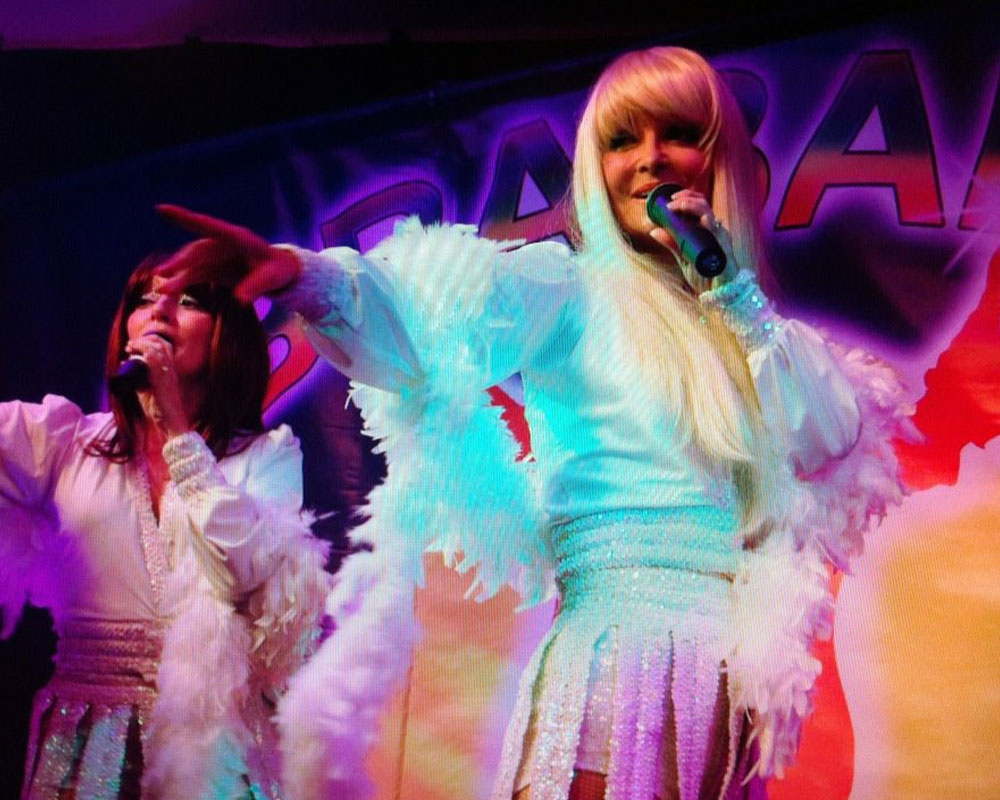 Reflections of ABBA
Saturday 7th March 2020
7.30pm (Doors Open 7.00pm)
(Show is 90 minutes long)
ADVANCED TICKET PRICE
Tickets £15 per person
EVENT DESCRIPTION
Reflections of ABBA is the UK's top theatre tribute show to Swedish pop band ABBA. Join stars Sadie and Stacey as they take you on the magical journey of the music of ABBA. Performing all of ABBA's biggest hits and more this fantastic duo will not disappoint.
We had the girls at the theatre last year and it was one of our most popular and biggest shows. Sadie and Stacey stay in character the entire performance in dazzling costumes and superb lighting effects this is a show not to be missed by any fan of ABBA's music!
The show itself has been likened to the real thing! Come and join us for a night of dancing and singing as we take you back in time with "reflections of ABBA".
Please note: Tickets for this show are expected to sell out incredibly fast. Last year tickets were completely sold out and we sadly had to turn people away! Please book fast to avoid disappointment.
Please be aware this show contains loud music and flashing lights
Why not pre-book an evening meal at the Bistro at the Barns restaurant before the show to complete a great night out with friends and family. Call Bistro at the Barns direct on 01449 711257 to make your booking.