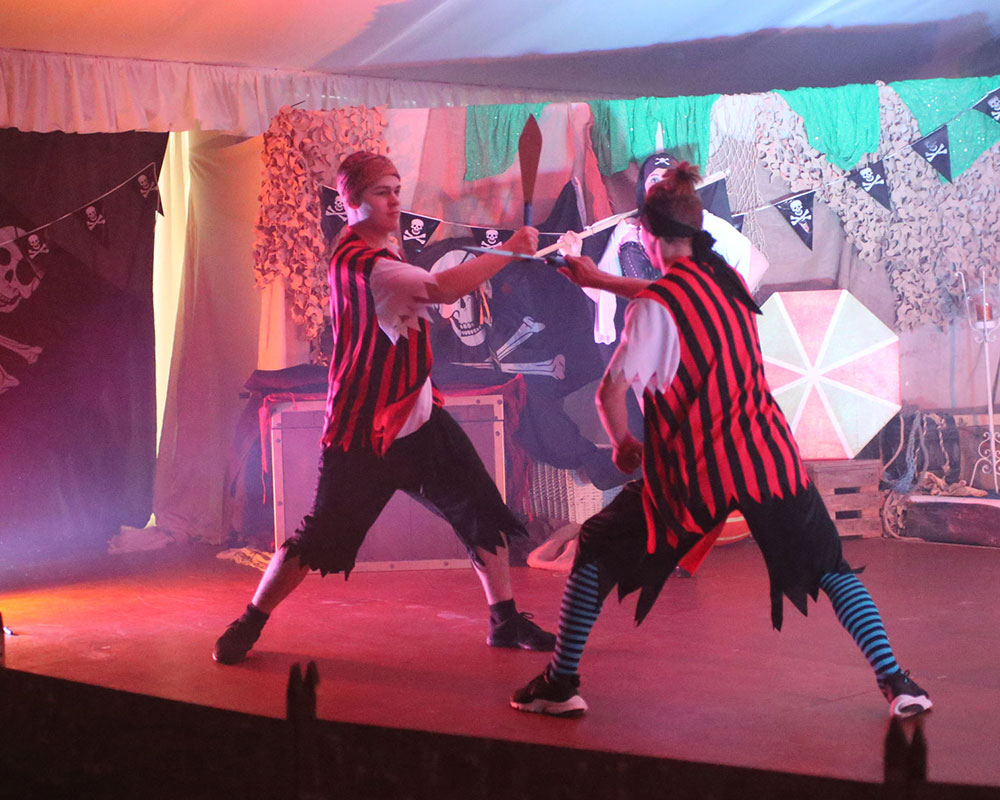 "A pirating adventure like no other"
PIRATE SHOW 2020
Monday 6th April to Sunday 12th April 2020

Start Time: 3.00pm (Doors Open 2.30pm)
Approximate Finish Time: 4.30pm
TICKET PRICE
Advanced Tickets Available or purchase on the day (subject to availability)
Adult £12.00
Child £10.00
EVENT DESCRIPTION
Join Captain Robbie James and his crew of pirates on their ALL NEW pirating adventure.
Last year at Easter, the pirates set sail from Stonham Barns and each show was a sell out!
This year's show will see Robbie and the crew set sail for Treasure Island in search of buried treasure!
This immense production brings together a motley crew of pirates, acrobats, aerialists and hilarious comedy in an experience like no other.
This year's show guarantees even more fun packed pirating action! BOOK YOUR SEATS TODAY!!
If you or the kids feel like dressing as a Pirate, do it, it will make a great family photo or selfie at the end of the show when everyone has a chance to meet the cast!
Tickets are priced at just £12 per Adults & £10 for children and the show lasts approximately 90 minutes.
Due to the huge success last year we are tickets are expected to sell out even quicker, so do not wait too long before booking your tickets here
Babies are welcome. Please be aware this show contains loud music and flashing lights
Why not make it a weekend away and come and stay with us. We have a range of lovely holiday homes available call our Holiday Park on 01449 711901