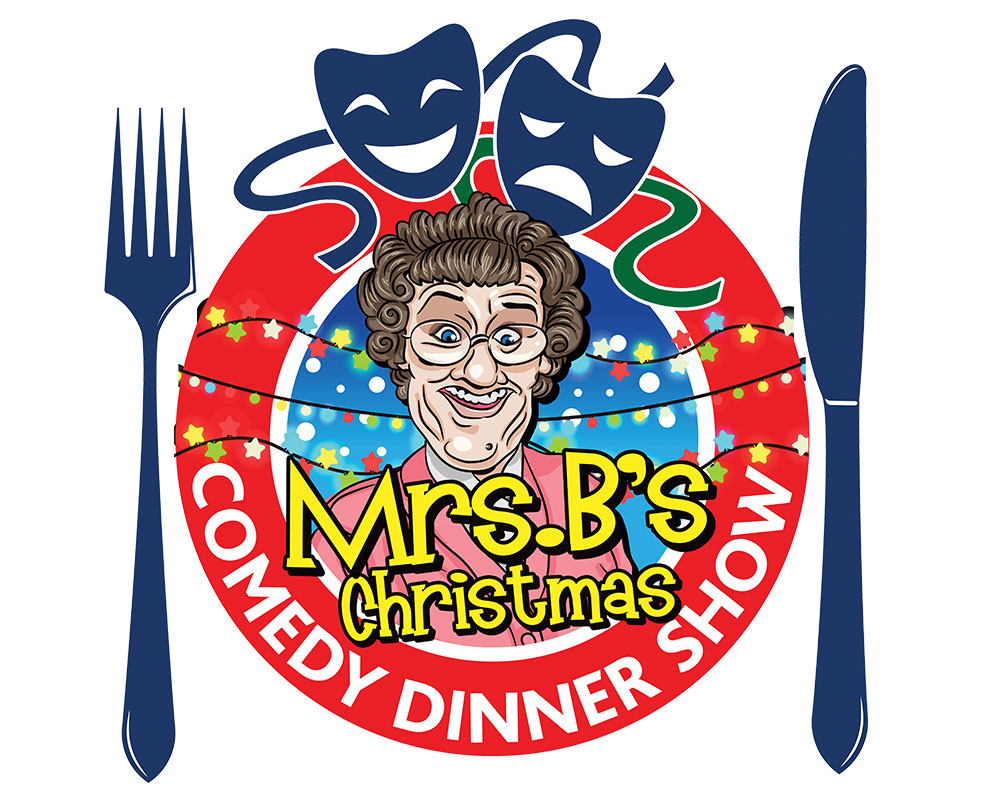 MRS B'S CHRISTMAS COMEDY DINNER SHOW
Saturday 14th December 2019
Doors open from 6.30pm for a 7.30pm sit down dinner
TICKET PRICE
Advanced Tickets Only
Tickets £35.00 per person including 3 course dinner and entertainment.
EVENT DESCRIPTION
Comedy Dinner Shows bring their version of Ireland's most famous Mammy to Stonham Barns for one night only. That's nice!
Mrs B is hosting a festive soiree but things aren't quite going to plan. For a start, she didn't realise you were all coming!
Now, with the help of her friends and family, Mrs B must attempt to remain in the Christmas spirit whilst feeding and entertaining a "bunch of feckin' strangers!"
Filled with tomfoolery and chock-full of cheekiness. A festive feast for fans of the classic sitcom!
An interactive comedy dinner show with a three course Christmas dinner included.
The actors play out a series of original scenarios through improvisation and physical comedy and interaction in tribute to the Mrs Brown's Boys television show.