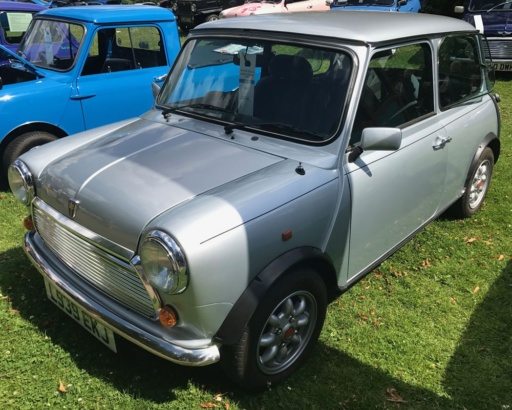 MINI BARN BASH
Saturday 2nd June (Mini Club members only)
Sunday 3rd June (Public day)
TICKET PRICE
Sunday 3rd June
Pay on the gate entry
Adult £7.00
4-15 year-olds £3.00
MINI CLUBS WEEKEND TICKETS
Members of Mini Clubs are welcome to arrive Saturday with other Club attendees. This is not a general public entry day, only for Mini Clubs and their members.
For details on entering your club and entry prices please see below or visit http://ismoc.co.uk/MiniBarnBash.html"
EVENT DESCRIPTION
Sunday 3rd June will be the main event of the weekend with the first ever Suffolk Mini Show for the public to come and enjoy the hundreds of Mini's on display. Lots of exciting events are planned throughout the day but below is an idea of what you can expect.
Club Displays
Mini's For Sale Area
Traders & Auto Jumble
Food & Drink Concessions
Show & Shine and Club Games
Music In The Barn
Children's Activities
The list of planned activities is not exhaustive and as details are firmed up they will be added to the ISMOC official website.
MINI CLUB ENTRANTS
Weekend entrants will have full access to the amazing facilities at Stonham Barns, such as the numerous retail outlets, shops, and food concessions.
Weekend entry tickets will give full access to stay over on the showground which includes a full shower and washing facilities, So you won't have to slum it!
Weekend entrants will also be eligible to enter our charity run on a Saturday afternoon- 'Classics on the Quay". This in aid of our adopted charity Fresh Start – new beginnings. The run has the fantastic end point of Ipswich Marina and Quayside.
Entrants will then come back to Stonham to enjoy the evening's entertainment at Stonham's amazing entertainment barn with a night of live music, DJ and bar to really get the party started, no matter what the weather throws at us!
On Sunday the first ever 'Suffolk Mini Show' will take place with Club Displays, traders, individual display area, show and shine and Mini-games and much more.
All in all, this is shaping up to be the biggest Mini event Suffolk has ever seen!
Club Member Early bird tickets are now on sale and are selling fast, so those that sign up early can get a great discount, but hurry as this is for a limited time only!
Further details and tickets can be found on https://ismoc.co.uk