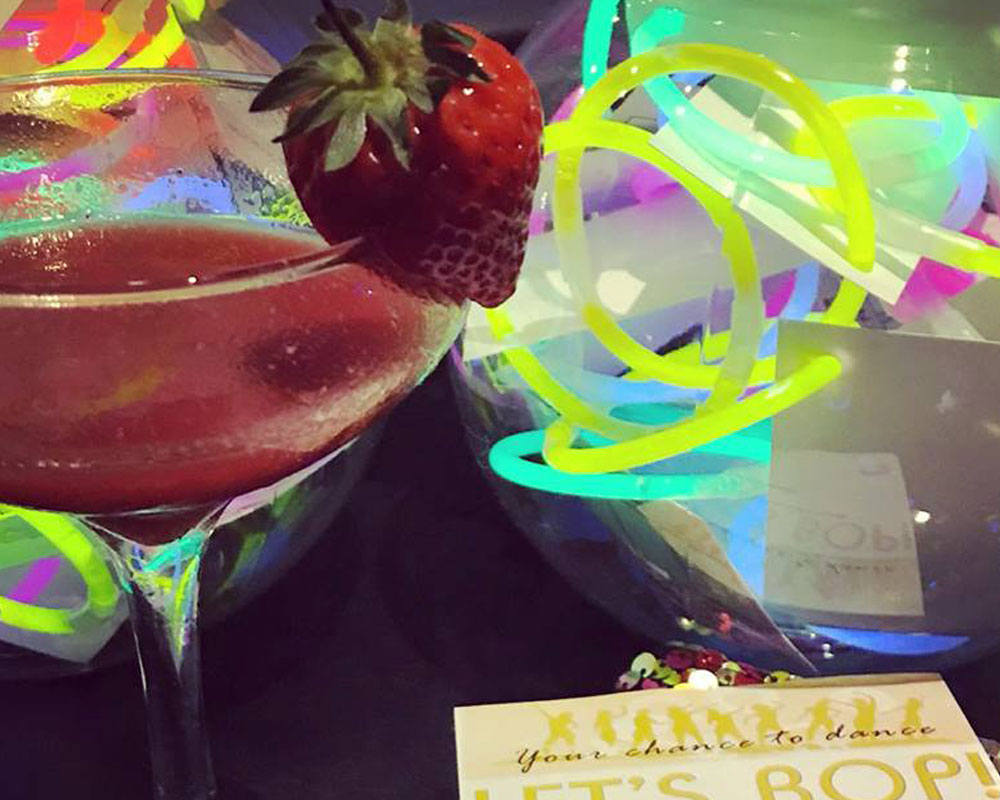 LET'S BOP!
Wednesday 27th June 2018
Doors open 7.30pm. Dance until 9.00pm
TICKET PRICE
£5 entry at the door on arrival
EVENT DESCRIPTION
At Let's Bop! you simply turn up, and do your own thing. ALL women are welcome 18 – 80! This is your chance to dance – for the fun of it and for women's wellbeing. Let's Bop! is about the nostalgia of the music, and that feeling you get being out on the dance floor again. Because, the combination of hearing the tracks, and moving your body freely in the right atmosphere, with the disco lighting – well, it does take you back … and makes you feel good.
Let's Bop! is an opportunity to escape the daily grind, and have a bop to some favourite tracks. And because it's about wellbeing, we don't ask people to book up, or pay in advance – we want you to turn up and dance because you feel it's where you want to be for that 90 minutes. A chance to let your hair down, meet friends, socialise, and keep moving – while grooving!
A full dance floor – the better the atmosphere – and there's plenty of space awaiting you on the Barn dance floor at Stonham Barns. We have atmospheric lighting, with chairs and tables out, so you can sit-out the odd song and get a drink in, while enjoying hearing the music too.
Please don't be put off because you think you'll feel self-conscious about dancing like this, because we're sure you really won't once you've come through that door, and get bopping with us! Wear whatever YOU like to dance in, some people choose to dress up a bit – we love feathers and sparkles if you do. While others prefer to wear jeans or trackies and trainers – but the point is, it really doesn't matter – it's about what YOU feel comfortable in. We are all women who are there to have fun and dance to some music!
Let's Bop! can also be a good opportunity for socialising with 'your girls', celebrating a birthday or special event – as well as your 'chance to dance'. All the advantages of 'a night out' except it's not a late one (on a 'school night'!) and no worries about taxi's home in the early hours! It's all over by 9 pm. Arrive a few minutes early, and you'll have time to order a round of drinks, the dancing kicks off from 7.30 – 9.00 pm. However, if you prefer, feel free to simply brings a bottle of water with you – this bopping can be thirsty work.
Please come, and enjoy Let's Bop! It's is a friendly and sociable atmosphere – you can either come on your own – as people often do – we'll be there to welcome you and you'll soon get to meet people like you who just wanna dance. Or come with a friend, or friends – and pass the word on, because if YOU are one of those people who dance around your kitchen when you hear 'that song' on the radio … chances are you will LOVE Let's Bop!
There is FREE parking, on site nearby.