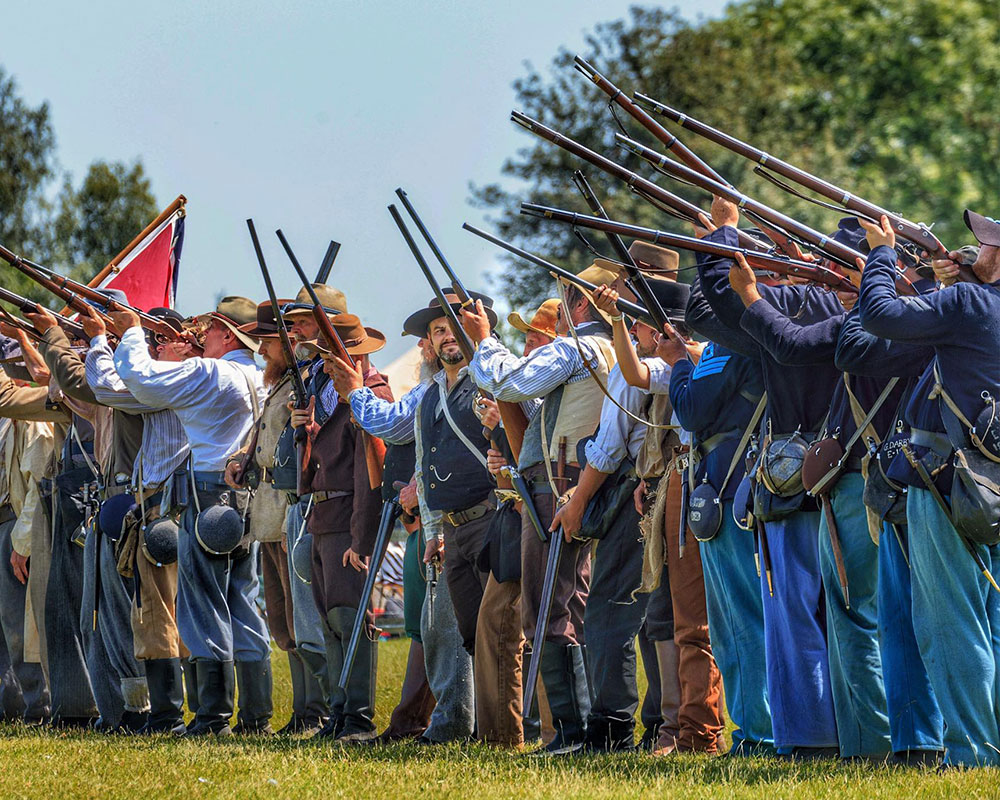 HISTORY ALIVE
Saturday 25th and Sunday 26th June 2022
10am to 4pm
TICKET PRICE
Advanced tickets available or on the gate
£10.00 per person
Under 12's FREE
EVENT DESCRIPTION
Come along to History Alive, East Anglia's premier re-enactment event.
See History come alive before your eyes. Come and immerse yourself in the sights and sounds of times gone past. Thrilling Combat Displays. Experience Living History encampments from Viking Warriors and American Settlers to WW2 German infantry, 12th century Crusaders and more!
There are many different re-enactment groups from various periods in time, providing complete living history experiences from dark age medicine, tribal food and drink, to other crafts and skills along with armour and weaponry demonstration.
There is also periodic music and entertainment to suit all ages.
More information and re-enactment groups will be announced soon
Travel back in time for a Fantastic Family Day Out!!
Camping available on site – for camping booking enquiries call: 01449 711901
Dogs are welcome on leads - but the event will feature gunfire