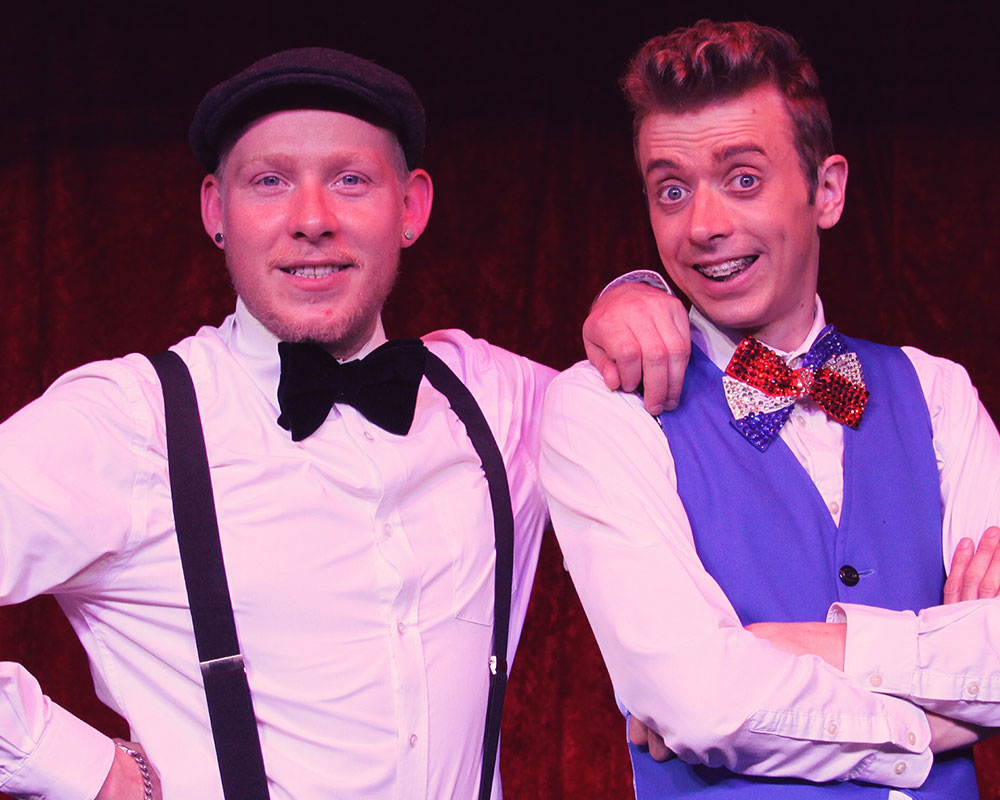 EVENING OF CHRISTMAS LAUGHTER IN THE BARN
Saturday 7th December 2019
Doors Open 6.30pm. Food served at 7.30pm. Finish 11pm.
TICKET PRICE
Pre-booked Tickets Only
£35 per person
EVENT DESCRIPTION
This Christmas we have the perfect festive dinner show for all the family at Stonham Barns.
Our resident entertainers Robbie James and Alex Morley bring their unique brand of comedy to the festivities in this fun-filled family evening.
Enjoy a delicious 3 course dinner followed by an evening of entertainment that can be enjoyed by all the family.
Robbie James is an award-winning magician and comedian who is renowned for his act not only around the UK but also internationally. He recently returned from a three-year contract working in Spain and is looking forward to celebrating the festive season with us at Stonham Barns.
Alex Morley is an extremely talented comedian that has been a firm favourite with families across Norfolk in Suffolk in recent years.
Together Alex and Robbie promise an evening of festive hilarity featuring mind blowing magic illusions mixed with their cheeky humour and slapstick antics!
Appearing alongside them will be the sensational vocalist Lucy Roper. Lucy will have a mix of festive classics and well-known songs for you to enjoy and even sing along with!
After the show you can dance the night away with our resident DJ's.