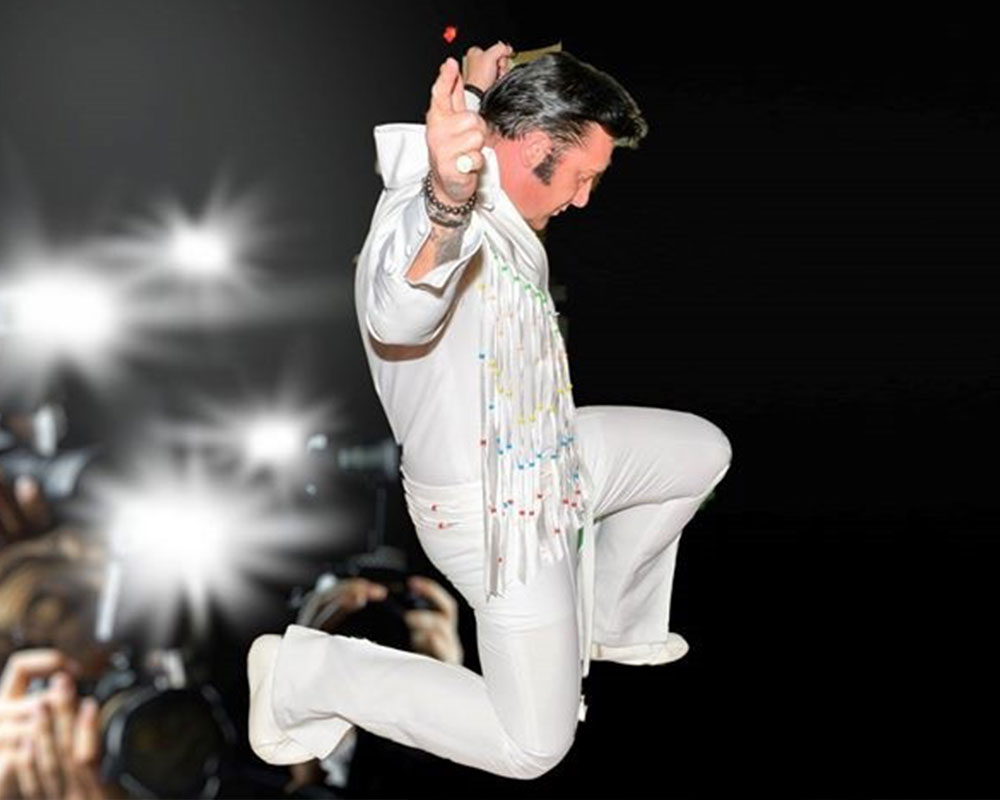 ELVIS AND LIVE BAND
Friday 19th August 2022
Doors open from 6.30pm
Show Starts 7.30pm
TICKET PRICE
Advanced Tickets Only
£20.00 per person
EVENT DESCRIPTION
Stonham Barns Park is pleased to host Andy Ottley as Elvis along with his live band.
An opportunity to see Andy at his finest. Taking you on a journey through time with the greatest hits of the king of rock, Elvis.
Put on your blue suede shoes and dance the night away.
Advanced Tickets Only
This is a standing (and dancing) only show, but seats are available in close proximity to take a break if needed.
Demand will be high for tickets and numbers will be limited - so book early.
This show will contain flashing images and loud music.
Over 18's Only
Pre-show meals are available, booking is recommended to avoid disappointment. Call the Bistro for booking 01449 711257