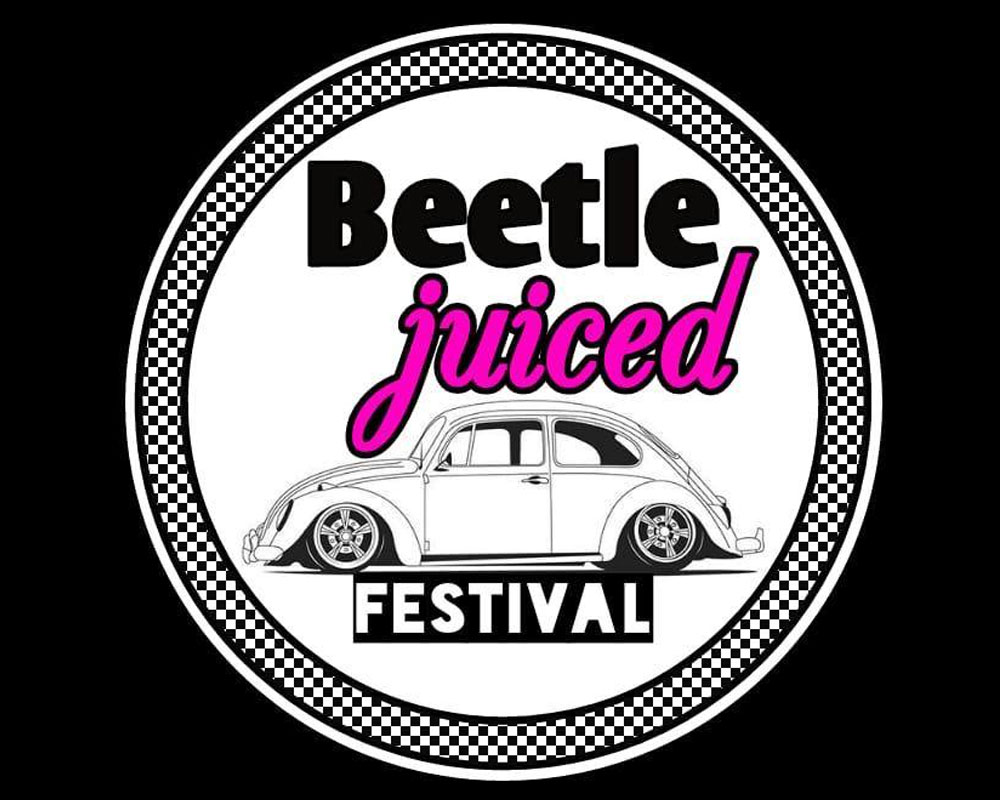 VW BEETLE-JUICED FESTIVAL
Friday 9th - Sunday 11th July
TICKET PRICE
Advanced Tickets Available https://www.vwbeetle-juicedfestival.co.uk/
DAY TICKETS Age 14+
Saturday £15.00 (on the door). Sunday £10.00 (on the door)
WEEKEND TICKETS Age 14+
Advance (online) £35.00. On the door £40.00
CAMPING PITCHES Age 14+
Fri-Sun (Per pitch) Standard Pitch £10.00. Club Camping Pitch £10.00. Electric Hook-up Pitch £20.00
Under 14's FREE
EVENT DESCRIPTION
R&D Events (Suffolk) Ltd bring you a weekend of awesome music, amazing cars and fun for the whole family while raising money and awareness for BRAKE the road safety charity. VW Beetle-juiced is a VW Festival unlike any other... Not a tribute act or cover band in sight! Instead we have a cracking line-up of local artists/bands performing their own original songs on our outdoor stage.
Or if live music isn't your scene then head to the Rave Cave where you'll find more than 20 DJs & MCs blasting out the tunes all weekend, including some very special guest DJs.
Saturday is a modified and performance car show featuring a fantastic range of unique vehicles from the VW Audi Group.
Sunday is a traditional 'VW ONLY' show 'n' shine featuring beautiful Dubs from every era. With our unique VW Beetle-juiced Festival trophies up for grabs on both days!
To keep the little Dubbers amused we have vintage fairground rides, mini campervan driving, tabletop slot car racing, punch & Judy, magic shows and more...
There is also a great selection of quality caterers and bars including the Beetle-Juice VW cocktail bar. Not to mention the huge range of carefully selected traders selling all kinds of unique and hand-crafted items as well as our AUTO trade area offering vehicle parts & mods, upholstery services, wheels, camper conversions, detailing products and much more...
Either join us for a day or camp for the whole weekend.
For more information visit https://www.vwbeetle-juicedfestival.co.uk/