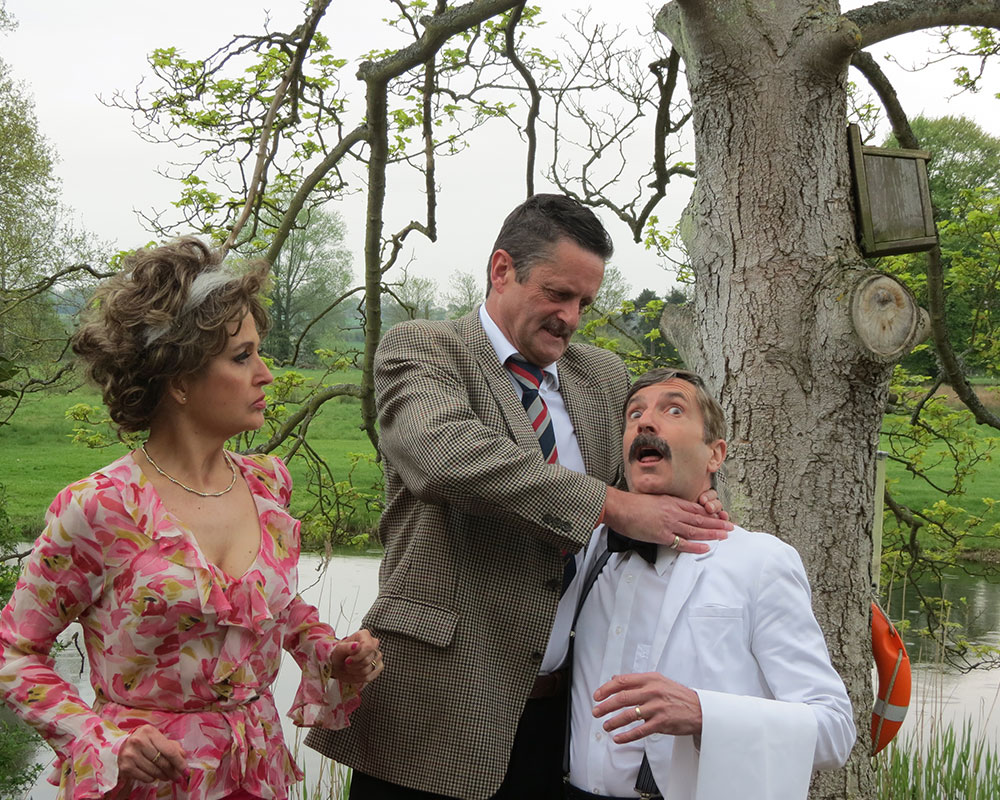 BASIL'S CHRISTMAS CAROL
Saturday 15th December 2018
Doors open 6.30pm, sit down for dinner 7.30pm
TICKET PRICE
Advanced tickets only -
£35.00 per person to include three course dinner and entertainment
Phone Stonham Barns events office on 01449 711 111
EVENT DESCRIPTION
Classic festive fun!
Dinner and interactive comedy entertainment show with a hilarious Fawlty Towers twist on the Dicken's Christmas classic!
The show begins in the bar over pre-dinner drinks before moving through into the restaurant where the audience are served a three course meal whilst being entertained by Basil and his friends.
After telling Manuel that he has to work on Christmas Day, miserly old Basil Fawlty is visited by the ghosts of his old business partner and 3 comedy legends in this hilarious take on the Dickens Christmas Classic.
Sybil wants Basil to return to the 'carefree' man she married and Manuel's desperate to feed his son, Tiny Timeo. But will Basil manage to change his ways, serve his guests and fill them with Christmas cheer...or at least a Christmas pudding?
The ducks off but this show is stuffed full of rib tickling classic comedy, perfect for families and Christmas parties this festive season!