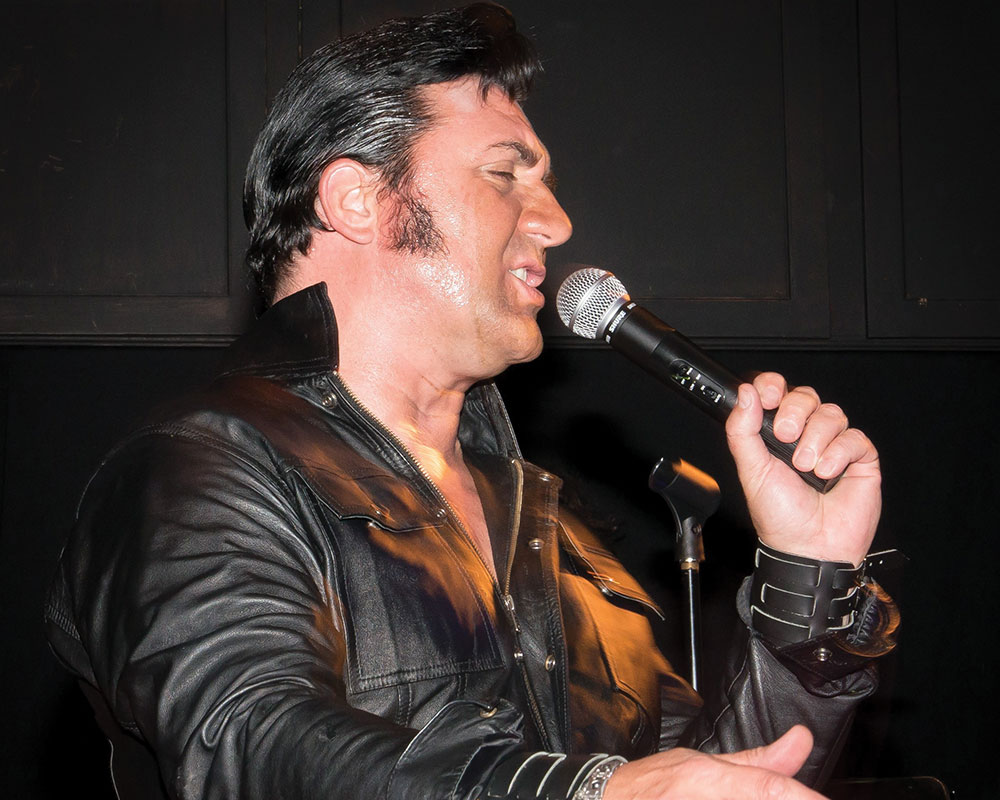 ANDY OTLEY AS ELVIS
The King lives on!
Friday 27th November 2020 - 7:30pm (Doors open at 7:00pm) (Show is 90 minutes long)
TICKET PRICE
Advanced Tickets Available
£15.00 per person
EVENT DESCRIPTION
Join us in the Aspal Theatre with top Elvis Presley tribute Andy Otley. Taking you on a journey through time with the greatest hits of the king of rock, Elvis.
Put on your blue suede shoes and dance the night away.
Andy Otley is one of the nation's top Elvis tribute artists. He has been with us before at Stonham Barns and was incredibly popular. Now he is back with his brand-new stage show, a tribute to the king.
Tickets are priced at £15 per person so they are expected to sell out very quickly.
Please be aware this show contains loud music and flashing lights
Don't forget we have accommodation on site so why not come and stay with us. We have a range of luxury holiday homes that sleep up to 4 or 6 guests, available from £63.33 a night (3 nights/ sleeps 4 people). Call our Holiday Park on 01449711901 to book.
Why not pre-book an evening meal at the Bistro at the Barns restaurant before the show to complete a great night out with friends and family. Call Bistro at the Barns direct on 01449 711257 to make your booking.