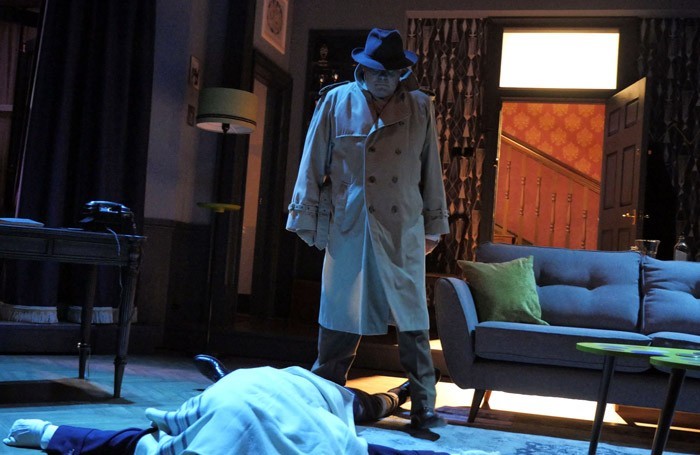 AMDRAM MURDER
Friday 13th March 2020
Start Time: 7.30pm (Doors Open 7.00pm)
(Show is 90 minutes long)
ADVANCED TICKET PRICE
Tickets £12.00 per person
EVENT DESCRIPTION
Come and test your detective skills with an interactive evening of Drama, Intrigue and Murder.
Witness the mystery unfold before your very eyes and even get the chance to interrogate the actors live on stage in this theatrical battle of wits. Amdram is Murder is a murder mystery set inside the heart of an amateur dramatics group. The audience will receive written statements from suspects upon arrival to help with their investigations and will have the opportunity to interrogate the suspects.
The local police are investigating the murder of Fiona Barnes. They have issued this statement "the body of Fiona Barnes was discovered at around 9 o clock last night by the victims boyfriend, Martin King. She was laying on the floor of her living room and had been stabbed with a pair of scissors, apparently belonging to her. Time of death has been estimated at around 7:30pm. We have ruled Mr Knight out of our investigation. We have reason to believe that the murder was committed by someone well known to the victim, probably someone connected with Marchfield amateur drama group, of which she was a keen member. We are anxious to solve this crime as quickly as possible and call on member of the public to assist us. Anyone who knows anything that may help, should come forward and share their information with us"
Please be aware this show contains loud music and flashing lights
Why not pre-book an evening meal at the Bistro at the Barns restaurant before the show to complete a great night out with friends and family. Call Bistro at the Barns direct on 01449 711257 to make your booking.