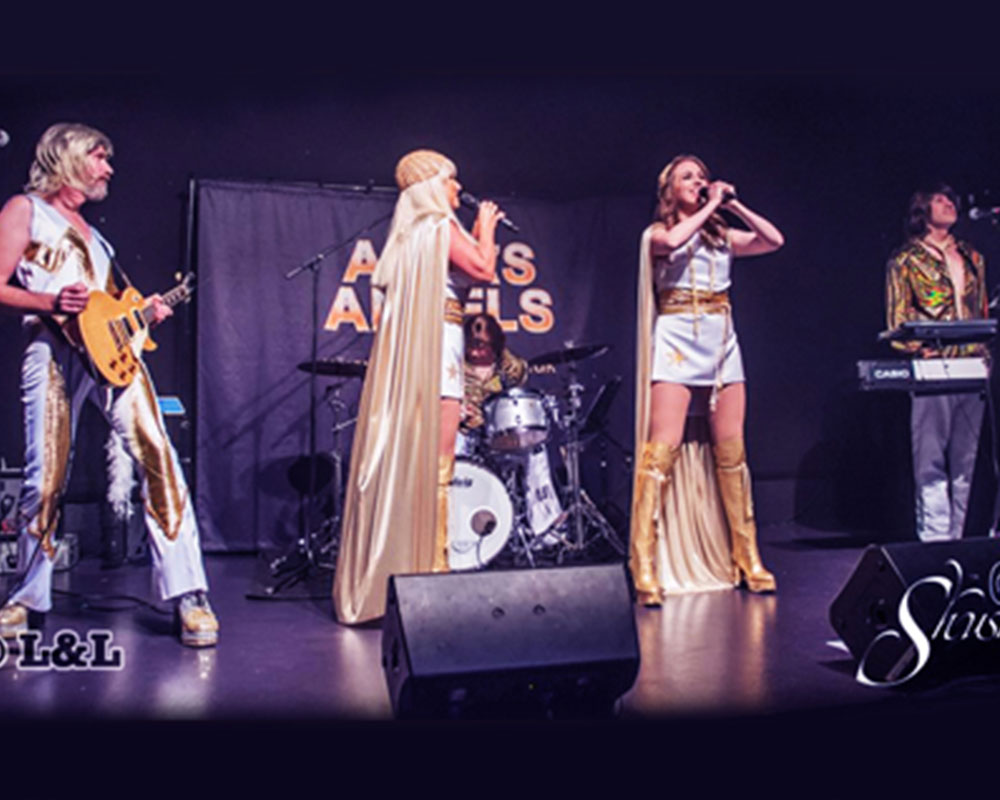 ABBA Angels - A Tribute to ABBA
Friday 8th April 2022
Doors open at 7.00pm. Show starts 8.00pm
TICKET PRICE
Advanced tickets only
Standing only tickets
£20.00 per person
EVENT DESCRIPTION
Coming to Stonham Barns Park for one night only are Abba's Angels, one of the UK's premier Abba Tribute Bands. They have appeared on TV numerous times and feature some incredibly talented singers and musicians who offer one of the most captivating and authentic tributes to one of the most iconic bands of all time.
Abba's Angels perform all the best-known Abba songs wearing painstakingly hand-made replica costumes with choreographed dance routines.
Please be aware this show will contain flashing lights and loud music.
Licensed Bar and soft drinks available.
Over 18's Only
Fancy Dress Optional
Demand will be high for tickets and numbers will be limited, so if you love Abba, then this is the show for you. Book your tickets now before they sell out.
Tickets are standing only, but there is some seating available in close proximity to take a break from dancing.
Pre-show dinner available, booking recommended to avoid disappointment. Call the Bistro on 01449 711 257
Passport Holders will receive a 25% discount on the ticket price – please call the Events Office on 01449 711 111 to book. Terms and Conditions apply.
For more information about ABBA Angels visit www.abbasangels.co.uk