Wow! There has never been a better time to try stylistic camping
Stylistic camping is becoming increasingly popular, so if you are looking for a luxury camping experience, encapsulated by all the creature comforts come along and try one of our luxury bell tents.
We have 6 bell tents each sleeps maximum of 4 people, they are uniquely styled complete with duvets, pillows and bottom sheets, all nestled snuggly on an double bed and two single beds. Provided for your meals and comfort is a dedicated cooking hut to make your much needed 'cup of tea'. You will find we have supplied all your crockery, cutlery, wine glasses and mugs, a whistle kettle and 2 ring gas hob. Outside you have your own decking area and bench seating. The bell tents are situated on spacious pitches in a hedged area of the campsite surrounded by plenty of open space for children to play.
So no more having to remember if you have packed everything, we supply all the essentials you need for your holiday at Stonham Barns Park.
There is full use of the Holiday Park facilities which include showers, toilets, washing up area, disabled facilities, children's play area, and plenty of open spaces for children to run around and play.
On site you will find the village stores for all your essentials. Restaurant serving fabulous home cooked food ranging from panini's and sandwiches, jacket potatoes, cooked breakfast to Sunday carvery, not to mention their delicious home-made desserts and cream teas.
Other facilities include the shopping village with a range of unique shops, fully stocked fishing lakes, teapot pottery and tea room, owl sanctuary, golf centre with 8 different golfing attractions, children's play area and soft play barn plus showground and theatre family events and shows.
Prices are: £60.00 per night, minimum booking 2 nights.
(Max 4 people per tent, includes rental fee and electric)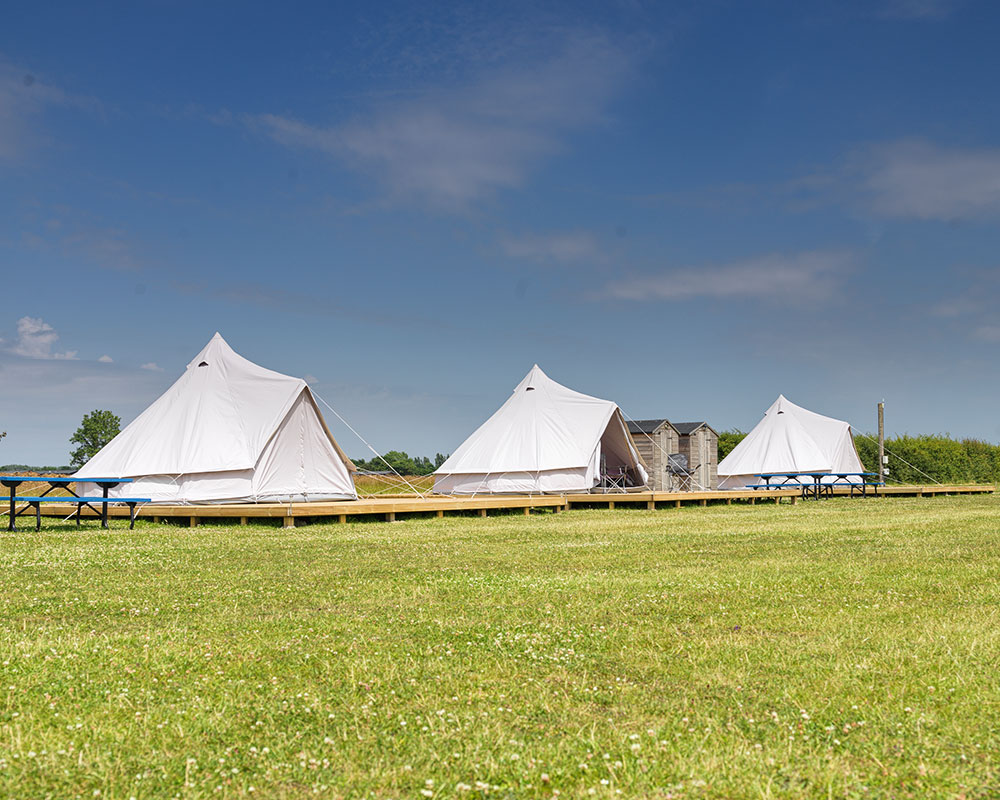 FREE WIFI DURING YOUR STAY
SPEED LIMITED TO A MAX OF 0.5 Mbps

Ideal for:
Web Browsing / Email
Online Newspapers
Social Media
Internet Phone Calls
WiFi: 100% coverage cannot be guaranteed due to rural location, weather conditions and changing flora. These can cause variable signal strength. Hotspots are available.