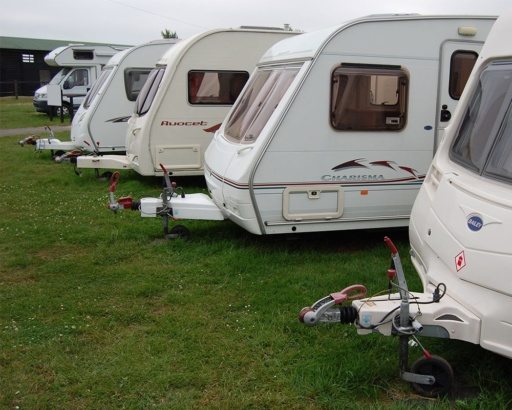 STONHAM BARNS HOLIDAY PARK IS VERY POPULAR WITH CUSTOMERS WHO WISH TO USE A 'STORE AND STAY' SERVICE.
If you live locally and do not want to keep your caravan on your driveway, you can store it with us 12 months of the year. We can also get your caravan ready for you, taking it out of storage allowing you to just come and hitch up and take off on your holiday. Please be advised, we ask you to provide us with a minimum of 2-3 days notice.
Many of our storage customers enjoy the array of onsite facilities on offer here at Stonham Barns and use their caravans on our holiday park for weekend breaks or taking a week's holiday. We will take your caravan down to the holiday park and set it up on a pitch of your choice (subject to availability) ready for your holiday to begin. There is no tow out fee, but there is a minimum stay of 2 nights. We do require a minimum of 2-3 days notice to be able to do this for you.
Booking your pitch is essential at all times, and you will be required to pay a deposit.
Please make sure you book early during our high season such as all the bank holidays, Easter and throughout the school holidays. Over bank holiday weekends, the minimum stay is 3 nights.
At the end of your holiday, we will return your caravan into the storage area.
We do request that you keep your caravan in a respectable condition at all times.
Only £30.00 per month