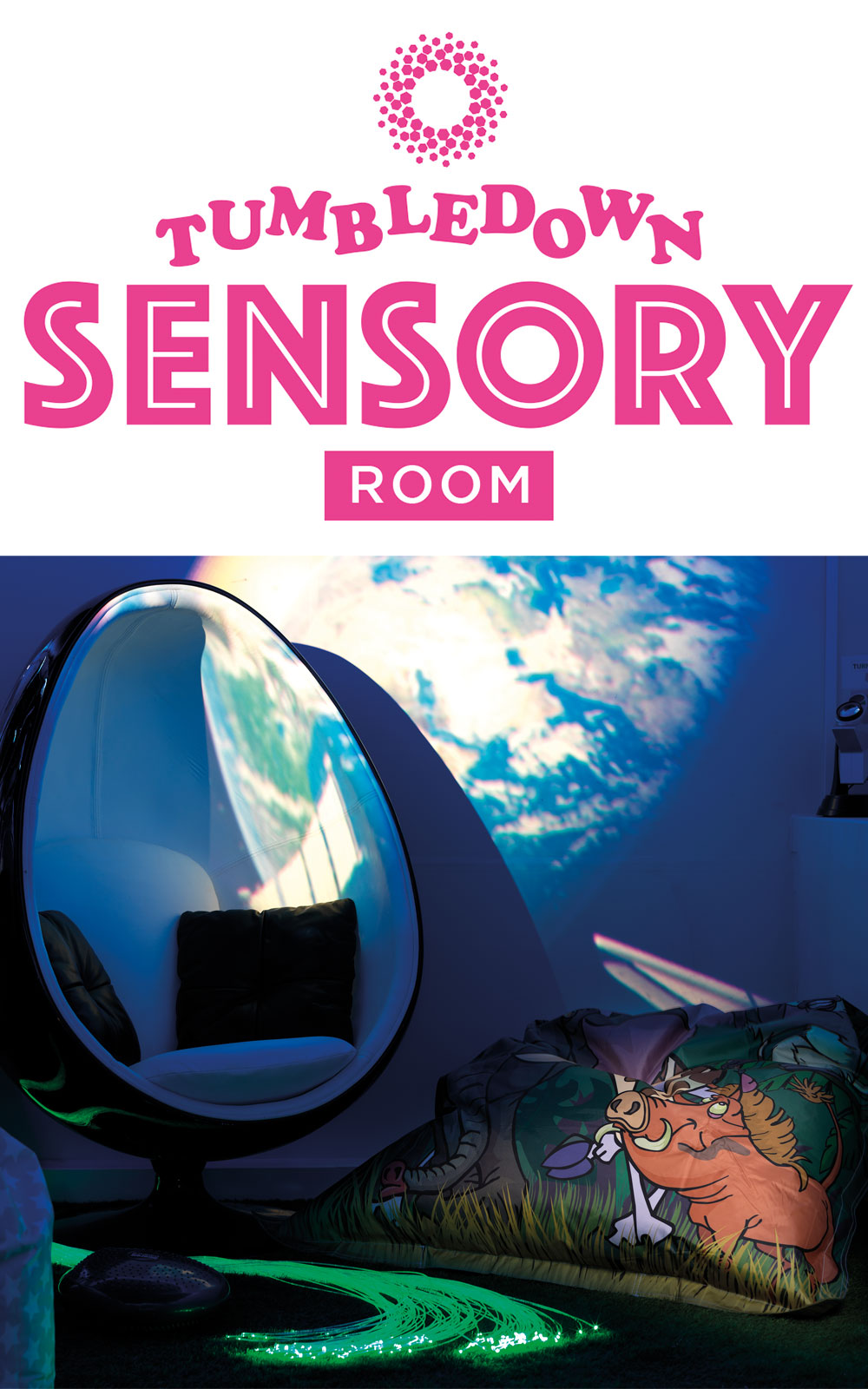 Tumbledown Indoor Soft Play Barn have now introduced a private sensory room available for hire, this is a relaxed private space for sensory play and fun.
Open to all adults and children, whether there are specific sensory needs or not. This room provides calm and relaxation for the adult or child with specific sensory needs or to the stressed-out mum who needs time to rebalance.
Sensory settings are highly absorbing – so we are excited to offer you precious times to explore, feel comforted and calmed in our room.
Our spacious room help aid relaxation and calmness in a safe environment. The experience for each individual helps with balance, movement, spatial orientation, colour recognition, cause and effect, hand-eye co-ordination and fine gross motor skills
Activities inside include Bubble tube, light ladder, sky projector, infinity tunnel, musical squares, giant animal print beanbag, tactical mats and blankets, artificial tactile grass, air stability wobble cushion, fibre optic tails and much more.
For more details, prices or to book call 01449 797306 or look on our social media pages.