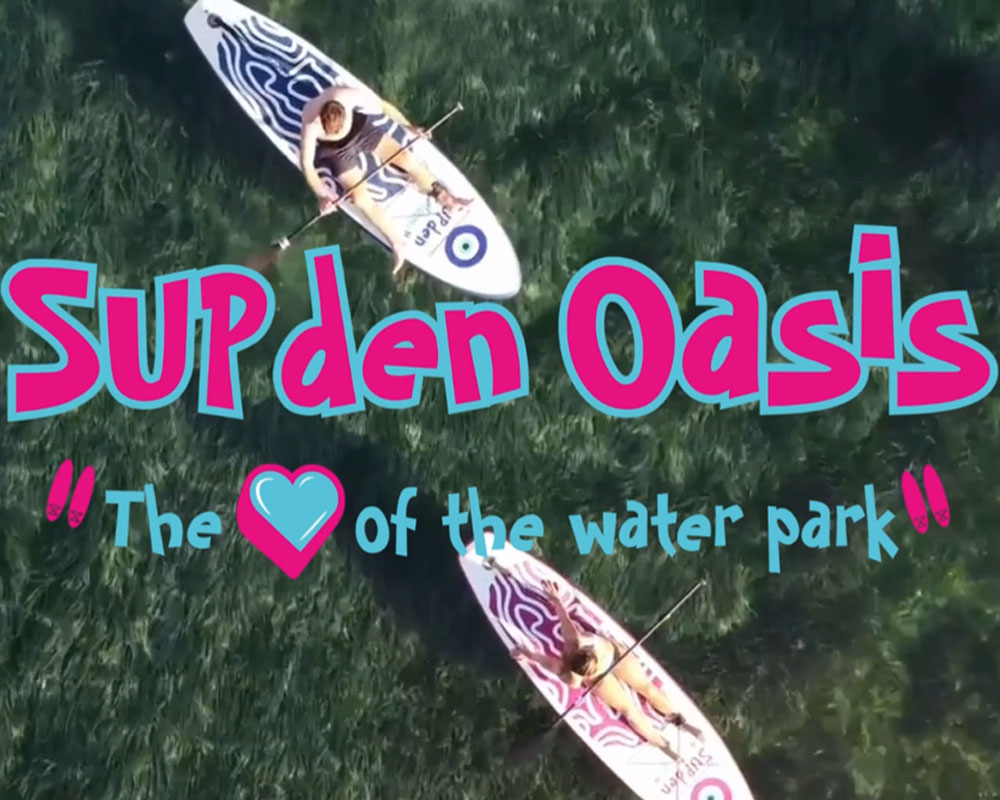 PRICE LIST
PADDLE BOARDING - £15 - 45 minute hire
WATER ZORB'S - £15 - 45 minute hire
SINGLE KAYAK - £15 - 45 minute hire
DOUBLE KAYAK - £20 - 45 minute hire
PEDDLE SUP's - £20 - 45 minute hire
SUP YOGA - £25 - 45 minute session
SUP LESSONS with Kenny - £25 - 45 minute sesson
SUPDEN OASIS
We all realise the importance of getting outside and staying fit and healthy. Our hectic lifestyles can be very busy and tiring, which means it can be very difficult to plan or find time to think of fun activities which are suitable for everyone.
SUP Den Oasis is an entirely new water activities lake, which offers Paddle Boarding, Kayaking, Zorb Balling and Peddle SUP'ing as well as the unexpected activity of Paddle Board Yoga where your paddle board becomes your floating yoga mat!
All of these activities are professionally supervised in a purpose-built controlled environment, which makes it great fun for all ages and abilities.
The SUP Den Oasis team are helping to make the Stonham Barns Water Park one of the best water activity spots in the East Anglia region, why don't you pay us a visit!
Please note: Cancellation or alteration of bookings must be done at least 48 hours before the session time to allow transfer or credit note. No refunds given.
Group Bookings
SUP den oasis is the hidden lake that offers you the perfect surprise location for a Birthday Party, Stag or Hen Do, or any other Group Activity!
Group Booking discounts and Private Hire of our lake is now available! Simply contact us for more info.