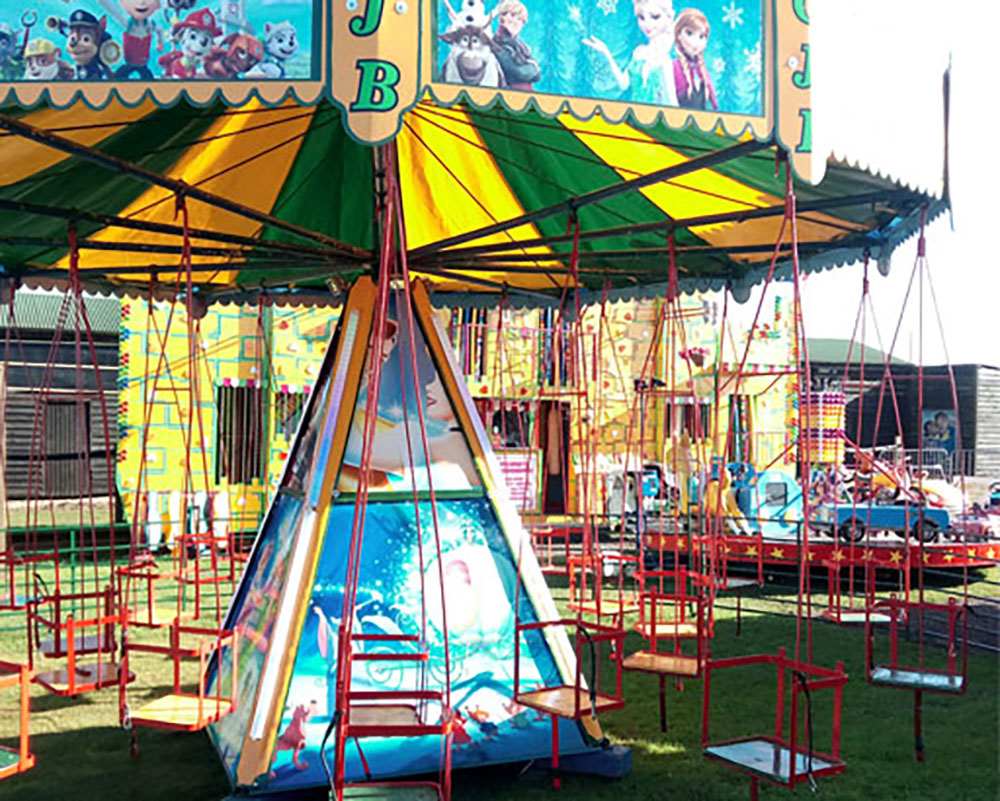 BLOOMFIELD'S AMUSEMENTS
All the fun of the fair!
Jamie and his team are back again with their Traditional Children's Fairground and will be open from February half term. After that every weekend and every day throughout all the school holidays until the end of October.
This year there are plenty of amusements to keep the children occupied these include: Dodgems, Vintage Chair o Planes, Toy Ride, Octopus, Castle Funhouse, Adventure Inflatables and games.
There is a food court diner within the amusements serving hot dogs, burgers, chips, drinks, and all your fairground sweets, popcorn and fresh candy floss.
Opening times
10am – 5pm
Prices are:
We operate a token fair - You can purchase your tokens from the dodgem pay box.
Please note tokens are non-refundable
£1 – 1 token
£10 – 12 tokens
£20 – 25 tokens
£30 – 40 tokens
Dodgems – 3 tokens
Funhouse – 2 tokens
Chair o Planes - 2 tokens
Octopus - 2 tokens
Toy Ride – 1 token
Slide – 2 tokens
Hook a Duck – 3 tokens
Ball in a Bucket – 2 tokens
Come along with all your family and join in the fun.
For more details of rides or to check opening times, email: [email protected]